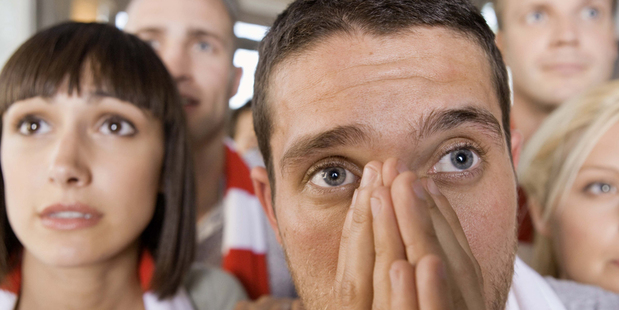 When it comes to punting on the football World Cup, it seems like everyone is an expert.
This week alone, I witnessed friends bragging about 'how deep their dark horses would go', 'how tight their $5 million dollar TAB bracket is' (odds of winning - one in eight billion), and how pulling Belgium in their office sweepstake would guarantee a positive return on investment.
But the truth is, we're all just hopelessly guessing. Sure, some are more educated than others but how many Kiwis really know the squad depth of the Chilean side? Or how Belgium's young squad of stars will turn out in the South American spotlight? Not many, if any. That's why the World Cup is so fascinating, because upsets are everywhere and no one bloody knows.
With that in mind, here are my rock-solid tips for this year's competition.
*Note that in my Euro 2012 tipping column I incorrectly predicted a Spain-Holland final, picked Robert Lewandowski (1), Robin van Persie (1) and Karim Benzema (0) for the golden boot and way overshot on the total number of corners in the tournament (310), there were 338.
Safest bet of the 2014 World Cup
Australia to get eliminated at the group stage - @$1.02
Silliest bet of the 2014 World Cup
Australia to win - @$750.
Say they scrape a draw with Chile, upset the Netherlands and defend for their lives in a 0-0 draw with Spain. They would likely face Brazil in the round of 16, then maybe Italy in the quarters, Germany in the semis and Argentina in the final. Easy.
Top picks for Golden Boot
Lionel Messi -@9.00
With Argentina's group games against Bosnia-Herzegovina, Iran and Nigeria, goals should flow for Messi. He will be on all free-kicks and penalties and he's also the greatest player of all time, so should go ok.
Romelu Lukaku -@25.00
The big Belgian striker is a goalscoring machine and with creative wizards like Eden Hazard and Adnan Januzaj behind him, could well knock them in for fun. Group games against Algeria, Korea Republic and Russia should help.
To win the World Cup
The World Cup will be won by one of the following teams: Brazil, Argentina, Germany or Spain. So why not bet on them all?
If you bet on a team to win the World Cup (who are not Spain) and Spain end up winning, the TAB will refund your bet. So place a tenner on Brazil ($3.75), Argentina ($5.00) and Germany ($6.50) and either break even, or make $7.50, $20 or $35.
To win group B (Spain, Netherlands, Chile, Australia)
Chile - $4.75
Chile will thump Australia in their first game, snatch points of a withered Spain in the second and ease past the Dutch in the third. Led by Juventus' Arturo Vidal - who is arguably the most complete midfielder in the world - and supported by Mauricio Isla, Eduardo Vargas and Alexi Sanchez, Chile will run rampant. According to a very fancy ESPN football algorithm, Chile have the fifth best bet of winning the whole thing. But I just think they'll just win the group.
Will England get knocked out by a penalty shootout?
Yes - @$8.00
No - @$1.083
Yes - obviously. England have gone out on penalties at the 1990 World Cup, Euro 96, 1998 World Cup, Euro 2004. World Cup 2006 and Euro 2012. So yeah, they're due.
And here are the best punts I could find on Irish bookies Paddie Power:
Luis Suarez to outscore the entire England World Cup Team - 7/1
Lionel Messi does not score a goal - 12/1
Cristiano Ronaldo does not score a goal - 9/2
Neymar does not score a goal - 5/1
Andrea Pirlo to score direct from a free kick outside the box during any match - 2/1
Any goalkeeper to do a scorpion kick - 66/1
Player fails a drugs test during the tournament - 6/1
Any English player to cry when eliminated - 2/5
Happy punting....