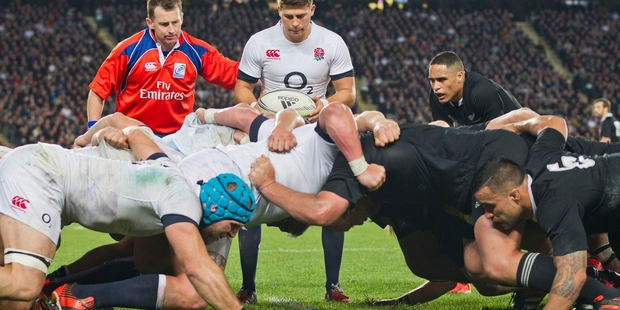 England's orchestrated go-slow strategy at Eden Park in assembling for scrums and lineouts allowed them to take one small step forward on the night - but was one giant step backwards for the world game.
Vast tracts of every contest these days are lost to periods of inactivity but Saturday night was different: England were deliberately dragging their chain to avoid going into oxygen debt.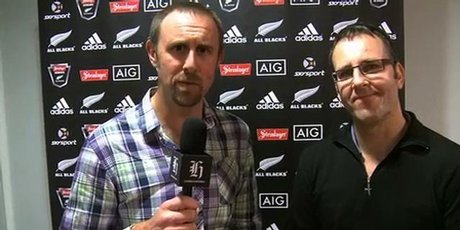 Their athletes, as the bumps, lumps and wobbly bits in their super tight jerseys revealed, are crafted with a different game plan in mind. Ben Morgan had a huge night for England at No8, but would he have been so effective if he hadn't been afforded such lengthy respite periods?
Would England's defensive wall have been so impregnable if some of their bigger men hadn't been able to suck in half the air in Auckland every few minutes?


It took, on average, more than one minute for each scrum to even get into the engagement sequence.
Every lineout, England huddled, chatted then meandered into formation and an already stop-start game felt like it was never going to get going and indeed, never did until Aaron Cruden broke the pattern with his unexpected tap penalty.
The question for rugby's higher-ups is whether they want to encourage more of this glacial approach or do they want to have a quiet word in the ear of Jaco Peyper who will be the referee in Dunedin, and get it stamped out?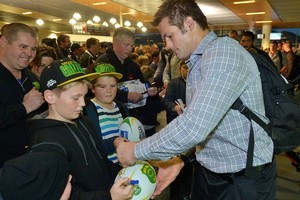 While it was tactically smart for England to do what they did, it was also cynical and wind the clock forward 15 months and imagine a knock-out game at the World Cup being allowed to stutter along similar lines.
"A little bit to be fair," was All Black coach Steve Hansen's answer when he was asked whether the length of time taken at the set-piece concerned him. "They had obviously asked the ref if they could have a chat before they had their lineouts and he agreed to it so we have just got to adapt and adjust to the game.
"There is no point in us pointing a stick at the ref or the tactics of that particular part of the play. But, yeah, it does get frustrating because you want to play a game that challenges people aerobically."
When Hansen says there is no point in being critical of the referee, he means there is every point. England were smart enough to introduce their go-slow ploy in Auckland so it wouldn't be so conspicuous in Dunedin where the game will be faster.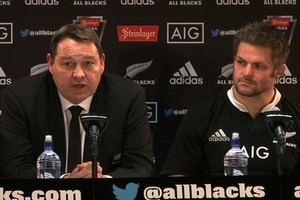 In their last encounter at the Forsyth Barr Stadium, the All Blacks beat the Wallabies 41-33.
England, for all their improvements at playing with ball in hand, don't want to take the All Blacks on at aerobic rugby. But rugby can't be allowed to morph into American Football just because it suits England.