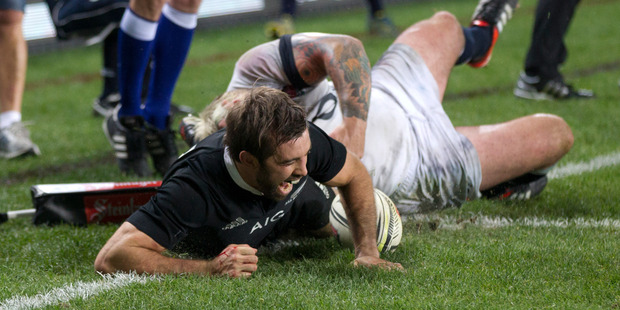 For All Black try scorer Conrad Smith, that finish against England is what test rugby is all about.
His sabbatical meant he wasn't available for last year's European tour, so Saturday's match was his first test since October. It didn't take him long to realise his side were going to be in a fight till the end.
"We had a feeling it was always going to be like that ... We'll enjoy the win but we'll probably treat it like a loss next week and make sure we prepare really well and play better," Smith said after the game.
Shaded during the match by midfield opposites Manu Tuilagi and Kyle Eastmond, Smith, the final beneficiary from Aaron Cruden's decision to run the ball instead of going for goal, said the confidence to take a risk was what set the All Blacks apart.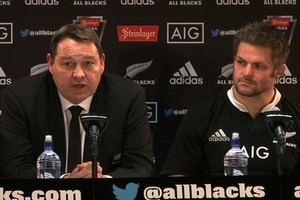 "It was bold and I was a bit surprised by it myself, but I loved it as well.
They obviously saw something and I like the fact that we're looking for those opportunities - it's something I like doing myself. I'm always striving for us to be alert and I think it's something that can set us apart a little bit.
"We knew they were a man down and, having been in that position myself, you do get tightened up and caught on the fringes a little bit. I saw it and wandered out there [on to the wing] and was lucky enough for the ball to come out that way."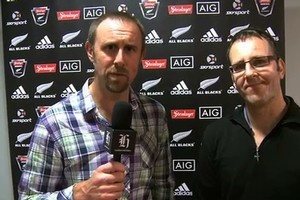 With a rusty performance out of the way, there will be few excuses under the roof in Dunedin next Saturday. The All Blacks will look to hold on to the ball a lot more rather than kicking it away as much as they did at Eden Park.
"There wouldn't have been many times where we went past three or four phases," said Smith. "It felt like if we were to, we would've been asking some big questions of them. That sort of suited their style of play - they're very good at the set piece, they're very good at first, second and third phase. I think we can challenge them after that."