All Blacks must be on their mettle to fend off the visitors and stay on track to becoming the most dominant side in history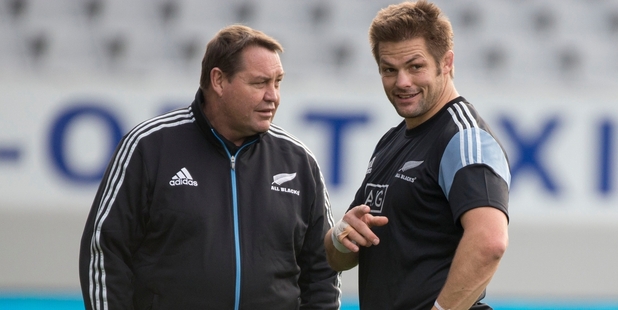 Some months ago the All Blacks set their sights on becoming the most dominant side in history. They felt they needed a powerful and lofty goal to engage a senior core of players who have ticked just about every box.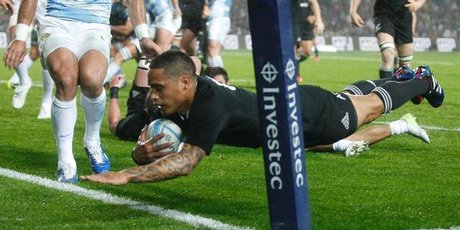 Steve Hansen was wary that having posted the first perfect season in history last year, there was a danger his troops could report for work in 2014 without the hunger and focus needed to succeed at this level.


So they have mapped out what they want to achieve: beating the main playing nations' world record of 17 consecutive test wins is step one. Posting another perfect season is step two and retaining the World Cup next year is step three.
Knock all that off and could anyone deny them their claim?
But each challenge is treacherous and fraught with difficulty - and that absolutely includes tonight's game.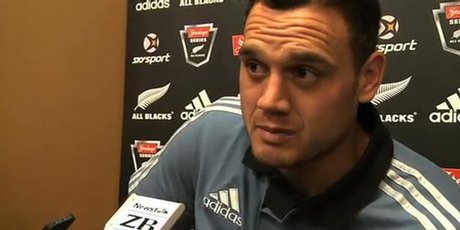 This is not a test against England A or England B.
It is a test against England ... full stop. There are 10 players in the 23 who were involved in England's epic 38-21 win of 2012. There is starch and quality in all of England's key units and enough experience and ability for them to take the proverbial mile if the All Blacks are careless enough to offer them the inch.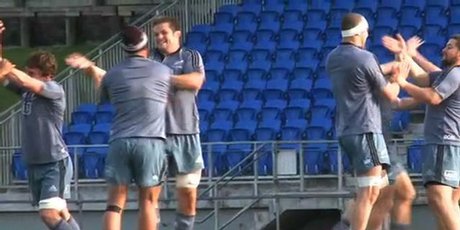 Mike Brown, by Hansen's estimation, is the best fullback in the world. Midfielder Manu Tuilagi terrorised the All Blacks two years ago. First-five Freddie Burns came on at Twickenham two years ago and closed out the game expertly. Ben Morgan hammered the All Blacks from No 8 that fateful day; James Haskell took up the cudgel from the bench and Joe Launchbury and Geoff Parling were the rocks on which the victory was built. England A ... hardly.
England are eminently capable of spoiling the party tonight. The All Blacks' 14 consecutive victories won't click to 15 simply because they turned up basking in the glory of their excellence last year.
"If we hang on to last year we'll get thumped," was Hansen's rather succinct response to whether the success of last year was a potential issue. "So the first thing we have to do is exactly what we did after winning the World Cup - put a full stop on it.
"Yes, 2013 was a good year, but the reality is that we could have been beaten two or three times. This England side can do some things better than we can. We need to make sure we improve in those areas.
"We expect them to turn up; they've clearly got confidence in who they are and what they're doing. Their environment seems to be one of 'keep quiet, get on and do the work', and that makes them dangerous."
Dangerous but predictable. The All Blacks know where the threat lies with England. Yes, they can play wider and with more enterprise than their predecessors. Tuilagi will have to be shut down and kicks to Brown will have to be contestable - let him run and he'll keep going.
But, still, much as it has always been, the key to this England team is their set-piece and physicality and organisation at the breakdown. Morgan will be used to run off rucks. Parling and Launchbury will come round the corner on to short passes and Robshaw will fancy he can go toe-to-toe with Richie McCaw in scrambling for turnovers.
Match England in the beast department and the All Blacks can let their superior beauty prevail. The All Blacks, as they showed at Twickenham last year, have natural instincts and ball skills that England don't. If the platform is laid, the business of pass and catch becomes the All Blacks' biggest weapon and they will almost certainly be viewing England's 10-12 axis as vulnerable. Burns is not renowned as a defender and the inexperienced Kyle Eastmond is conceding 27kg to the in-form Ma'a Nonu.
England have gambled there - hoping that what Eastmond brings as a playmaker outweighs any possible defensive vulnerability.
"Clearly for us we need to give Kyle the licence to do what he does best and that's put people through holes but also encourage him to take on players himself as he's a genuine running threat and a passing threat," said England coach Stuart Lancaster in explaining his choice at second-five.