Former England hooker says worrying revelations show rugby's concussion protocols need to be changed.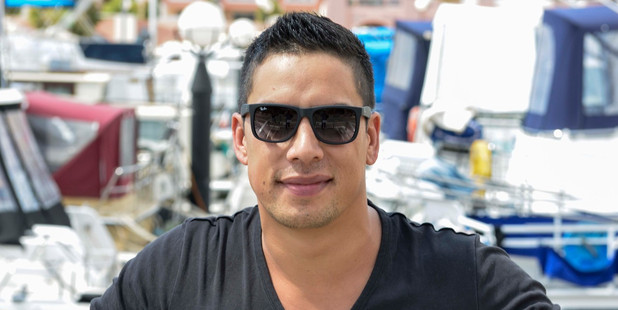 Former rugby and league star Shontayne Hape has been inundated with messages of support from the sporting community after revealing he has been forced into retirement by the effects of multiple concussions.
The 33-year-old dual-code international's harrowing story - which he recounted in Saturday's Weekend Herald - went global after it was shared by a host of sports stars and media identities on social networking site Twitter.
Hape has been lauded for his bravery after describing the effects multiple concussions suffered throughout his career have had on his mental health and personal life.
England's World Cup-winning coach Sir Clive Woodward was among those to express concern for the former England rugby and Kiwis league international. "Wish you and your family well Shontayne," Sir Clive tweeted to Hape.
Players in both rugby codes regularly under-reported concussion symptoms and manipulated test results so that they would not be stood down, Hape said. The result was that many ended up suffering further concussions, with devastating consequences.
Hape's memory became so poor he could not remember his PIN number and he was eventually instructed to retire after brain function tests showed he had become seriously impaired. As well as memory loss he has suffered constant migraines, irritability, depression and sensitivity to light and sound.
Former England hooker Brian Moore said Hape's worrying story showed rugby's concussion protocols needed to be changed. A vocal spokesman on concussion issues in rugby, Moore, who is now a broadcaster, believes testing and research should be conducted by independent bodies. "What the @ShontayneHape piece & other research shows is IRB protocol needs amending & above all independent game assessments & research," Moore tweeted.
International Rugby Board chief executive Brett Gosper responded that the IRB was "always assessing, learning, improving protocols. Culture shift needed so players & teams respect real dangers".
Outspoken Samoan international Eliota Fuimaono-Sapolu implored all young rugby players and parents to read Hape's story. "Parents & youth. You have so much information available to you that we never had. MUST READ. Thank u @shontaynehape," Fuimaono-Sapolu advised his 20,000 Twitter followers.
Former Kiwis captain Roy Asotasi, long-serving forward Joe Galuvao, barnstorming prop Hitro Okesene and Warriors fullback Sam Tomkins were among a host of league stars to praise Hape for telling his story.
Support for Shontayne
Wish you and your family well Shontayne.
World Cup-winning England coach Sir Clive Woodward
This is a must read. Quite terrifying. Good luck fella, get yourself right.
Former England lock Martin Bayfield
Had no idea bro tough time. Great article and great awareness. Hope head is on the mend now. Love to family.
Former England flanker Lewis Moody
Deep and scary read by @ShontayneHape on mentality and concussion.
England hooker Dylan Hartley
Puts everything in perspective! A must read! Hope you're well DJ.
England halfback Danny Care
Awesome read on awareness & player safety! Took a lot to tell you story uce!
Former Kiwis captain Roy Asotasi