Supershorts trawls the best of Daily Shorts in the search for a different side of sport.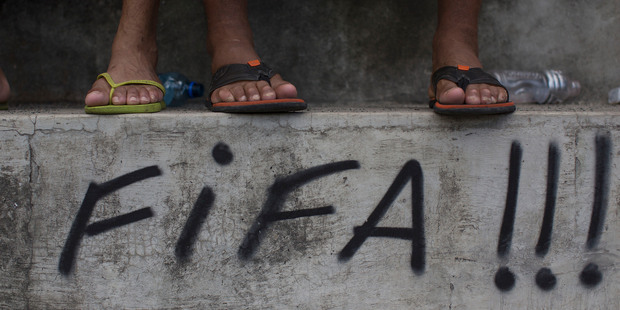 Old-fashioned values
Who said chivalry was dead? A report yesterday said Rory McIlroy telephoned ex-fiancee Caroline Wozniacki to tell her the wedding - and the relationship - were off. The call lasted three minutes.
Has the man not heard of Twitter, or SMS?
Wozniacki had reportedly already tried on her wedding dress, prompting McIlroy to come up with the tried and true: "The problem is mine," he said. "I wish Caroline all the happiness she deserves."
Aw shucks.
Family sleep-in
The Williams family clearly had a late night in Paris on Tuesday. Venus and Serena sleepwalked their way to awful losses in early French Open matches on Wednesday and the broadcasters took great delight in filming the non-reaction of mother Oracene Price. She was in her place in the crowd ... asleep.
You spill, you die
Aaron Hernandez will go down in history as one of the most revolting humans to ever disgrace professional sports. He's been indicted on three murder charges, and many are questioning what could motivate a young man being paid millions upon millions of dollars a year for playing on one of the best teams in the NFL to murder. Well, yesterday we found out why he allegedly killed victims one and two: one of them, Daniel de Abreu, bumped into him in a nightclub and spilled his drink; the other, Safiro Furtado, made the mistake of being with his friend. Which is why Americans have the 2nd Amendment - the right to bear arms against clumsy dancers.
Unheard plea
The saddest soccer story of the week had to be the English amateur side who finished last in their division this season, conceding 164 goals in the process.
But the Birmingham Deaf FC claim they should not be relegated because they couldn't hear the referee's whistle. A club spokesman said refs were supposed to wave flags as well as blowing a whistle for fouls, but were failing to do so.
Authorities seem unimpressed, and have relegated them two divisions.
Game, set, mismatch
At Supershorts Towers we're still chuckling about the exchange at the French open between a journalist and Nicolas Mahut.
Mahut was congratulated by a reporter after his 3-6, 7-6, 3-6, 4-6 defeat to Mikhail Kukushkin in the first round at the French Open.
"Congratulations? I lost," Mahut fired back, before asking said journalist whether they had seen the match.
"No, I was told you won," was the insipid reply.
That little exchange brought back memories for a Herald news reporter who once swanned around Stanley St during the holiday period.
Looking to get to the heart of the matter with Caroline Wozniacki, he asked her what she made of her first opponent. Wozniacki calmly pointed to the board that had her playing an as yet undetermined qualifier.
Nice one, Steve.
Selective targeting
ESPN columnist Rick Reilly on one of his bete noires, Tiger Woods:
"You need a court order to get Tiger's wallet open. It's unbelievable. He's always like, 'I don't carry cash.' I know a valet here in town that stands between Tiger and his car just to get his $2. He's really terrible. I've seen Phil Mickelson buy a 50c cup of lemonade from a little girl and give her $100. When he leaves the Masters each year, he gives the guys $2500. Tiger gives them nothing. I was with Phil once, and it was raining. He sees a homeless guy, and parks his car and gets out his umbrella to give to the guy. Tiger would charge the guy."
It's a shame Reilly wasn't so challenging about Lance Armstrong's behaviour. The one-time sports writing legend was one of Armstrong's chief apologists, right up to the point when Oprah stepped in. He wasn't the only one Lance fooled, but he was one of the biggest suckers.