International organisers' inability to operate a calendar will just add to England's erratic tour history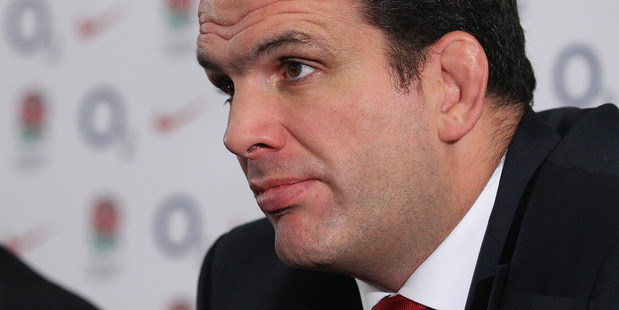 The England rugby team are here, or are they? England are turning up in instalments so this morning's scheduled landing has been labelled as the first wave. Trying to keep track of how this squad are being put together is akin to picking up Breaking Bad at episode seven followed by episode 10.
England have been duped though - the IRB's struggle operating a calendar has coach Stuart Lancaster starting the three-match series minus players taking part in this weekend's English club final.
Yes, calendars are notoriously tricky. Those spiral-wire bits come unhooked, and the sharp end can even draw blood.
But the fact is the IRB has trouble using everyday devices - it also battles understanding windows, leaving us with, very likely, Lancaster's Bombers.
England - rightly it must be said - argued that a weekend which begins on May 31 does not qualify as a weekend in June. They have been overruled, meaning the international window starts a week early, robbing Lancaster of premiership final players for the first test at Eden Park.
Let's review that one more time. A weekend which begins on May 31 is a weekend in June according to the IRB and our lot. This very basic failure of co-operation between the two rugby hemispheres demands the obvious question: Is Charlie Sheen on a bender better organised than international rugby?
The IRB, which puts out a rulebook thicker than two English props' necks, has inexplicably failed to institute a logical tiebreaker for a weekend that straddles two months as if it is a highly unexpected, once-in-a-century deal. This, remember, is a sport that wants to invade America. Best advice on this evidence is for rugby to start with a more realistically sized target such as Guam.
History is repeating because England rugby assignments in New Zealand are erratic beasts. Now and then - okay, in 2003 - the visitors played for keeps and were mightily impressive despite coming off an arduous season. On other occasions, like just about every other occasion, they treat a tour here as a busman's holiday and sometimes as just a holiday fullstop.
This attitude reached a history-making zenith in 2008 when they toured New Zealand without their coach - and we're not talking about a bus decked out like a hotel. No, the actual coach. Martin Johnson, a celebrated hard man who as a player would crawl over broken glass and then do it again with a lorry on his back if it meant securing ruck possession for his beloved England, skipped what should have been his first tour in charge.
England rugby's archetypal alpha male decided to coach by email. What came next was a mobile, boozy bordello which is - let's face it - standard fare for touring footy teams, but in this case sordid suggestions went public. The All Blacks haven't been angels in Europe, far from it. When pushed, such as by an annoying Welsh hotel security guard, they will strike back. But at least they always take their coach along.
In 1998, England sent nearly 40 players here, of which about five were any good. During the 2011 World Cup, yes THE World Cup, and with their captain leading the way, they created more highlights on CCTV than on real TV. In a great smarty pants ploys, they also put more effort into needling our yes-yes delicate national psyche by wearing black jerseys rather than constructively trying to win the tournament.
An interesting one is 1973, when England supposedly shocked the All Blacks at Eden Park. Yet looking over that England lineup reveals one of the finest of rugby packs and makes you wonder why they would have had trouble beating a pre-scrambled egg in the lead-up games? One can only guess, although it would be an educated guess.