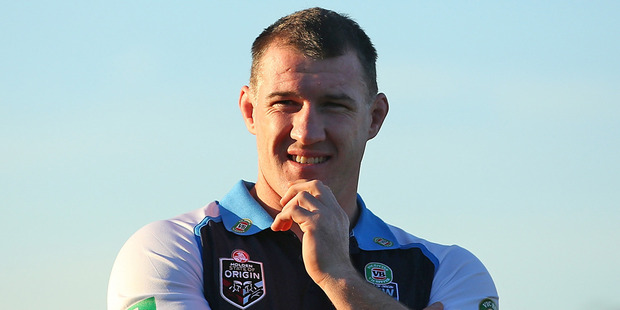 Maroons rugby league great Wally Lewis says Paul Gallen lacks respect after the NSW Origin captain called Queensland supporters "two heads".
Gallen's comment prompted an angry response from Lewis, who also said NSW "does not get Origin" but a few more series losses might finally help them grasp Queensland's passion.
"I don't think NSW ever did get Origin. If this (run of losses) continues for NSW, they might eventually get it," Lewis has told The Courier-Mail.
"That (Gallen's comment) was an indication of a long-held disrespect for Queensland.
"For NSW, it was a waste of f***ing time playing Queensland for decades and then I hear Gallen joking about the two-headed people up north."
Lewis said it was clear Gallen had been trying to make a painful memory amusing, but it was unbecoming conduct.
"(Queensland coach) Mal Meninga is big on respect. When has a Queensland player in this team put s*** on the Blues and ridiculed them?
"Public humiliation is not a part of this Queensland squad and that's why they have class. Mal's men don't have to resort to ridiculing NSW to enjoy their victories.
"I'd rather be in our position than to be in Gallen's shoes and have to suffer the embarrassment of eight straight Origin losses."
Lewis also took aim at the Blues' selection methodology, particularly the inclusion of debutant halves Josh Reynolds and Trent Hodkinson.
"When did we start choosing blokes in rep sides only because they play alongside their teammate? That seems like a mercy dash to me," he said.
Gallen made the "two heads" comment last week. It was a light-hearted jibe made in front of NSW Premier Mike Baird and other luminaries after the Blues' team announcement.
He said walking through Brisbane's Queen Street Mall and encountering diehard Queensland fans or driving down Caxton Street to the ground could be more intimidating than facing the Maroons at Suncorp Stadium.
- AAP