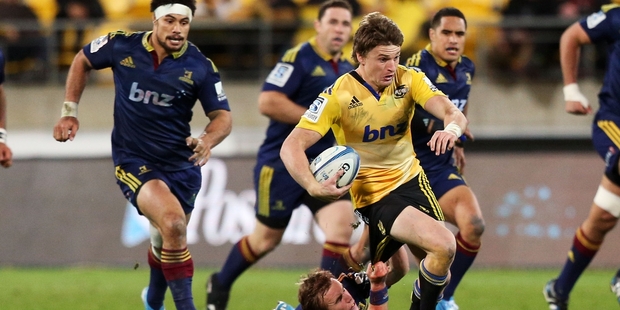 If Hurricanes coach Mark Hammett watched the Crusaders go down to a short-handed Sharks side, he may have cracked a wry smile as the final whistle blew.
Its never nice to see the team you used to play for lose, but the Sharks miraculous 30-25 win in Christchurch on Saturday night provided Hammetts Hurricanes with a glimmer of hope.
After the Hurricanes were tipped over 18-16 by the Highlanders in Wellington on Friday night, their season officially entered the life-support stage where they need other people to do their dirty work.
Winning their four remaining games, all of which are against New Zealand teams, probably wont be enough to see the Hurricanes qualify for the playoffs, so upsets like Saturday nights win for the Sharks in Crusader Country would have been sweet viewing for the Hurricanes.
"Its going to be tough for us from here," Hurricanes skipper Conrad Smith said of their playoff aspirations.
The Chiefs come to town this Saturday before the Hurricanes head to Auckland to meet the Blues at Eden Park the following week.
By the time the June break kicks in the Hurricanes may have to start thinking about next season if they lose their next two.
But this years instalment of Super Rugby has thrown up so many surprises that until all mathematical possibilities have been exhausted, you cant rule the Hurricanes out.
They're in eighth place and hovering around a finals berth but have played one more fixture than most teams with a bye awaiting them in the final round of the regular season.
"Well turn around and get excited about the Chiefs, Smith said. We are still alive and I know the teams gutted but well be pretty determined with another shot at home against a really good New Zealand side. They're easy games to get up for."
There were injury fears around first-five Beauden Barrett as he limped off against the Highlanders with a knock to his hip but he has come through the weekend well and joined the All Blacks in Christchurch yesterday. Smith had ice strapped to his leg after Fridays game but said it was a minor concern.
- APNZ