NZ players realise that there is more to professional rugby than just money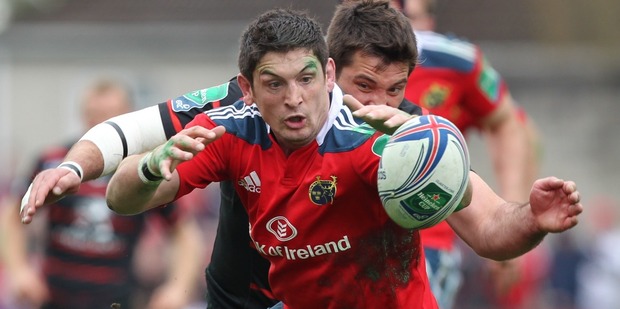 Professional rugby players in this country are among the few New Zealanders to realise how good they have it.
Little, old New Zealand might not be able to offer the telephone number salaries of Europe and Japan but not so many players these days are evaluating career moves on money alone.
Quality of coaching is the top priority for most. Another big question is how seriously the coach and club take player welfare. The integrity and intensity of the competition is usually evaluated next and it's only, usually, after that when the question of money comes up.
It didn't used to be like this. A few years ago, it was mostly always about the money. If there was a bucket-load of cash to be picked up elsewhere, they were off.
But the volume of New Zealand players who have sampled life offshore and reported, mainly unfavourably, to their home-based peers is a major reason why the New Zealand Rugby Union are consistently able to achieve their goal of retaining 75 per cent of players they want to retain.
The intelligence network has debunked a few myths — and it is appreciated that the grass is not always greener on the other side.
Confirmation of that came last weekend with some appalling scenes in a French Top 14 playoff game. Toulouse centre Florian Fritz was knocked unconscious after taking a knee to the face. Bleeding and dazed, he wobbled to his feet obviously in no fit state to play on. But he did ... not because he wanted to, but because it appeared his coach, Guy Noves, made him. The veteran Toulouse coach was later quoted as saying: "I have been knocked out, played on and was fine. As you can see, I am still standing here."
His actions prompted the IRB to immediately request the French Federation to conduct an investigation.
But past history doesn't provide much optimism an investigation will lead to definitive and appropriate disciplinary action. Club rugby in France continues to dance to its own beat.
Strong and volatile personalities are able to dominate and make erratic decisions that would fall outside the parameters of reasonable behaviour in most workplaces.
Noves' insistence on forcing a concussed player to carry on wouldn't necessarily rank as outlandish in France. Players who have been there tell stories of how, after a defeat, they have come back to the apartment they were provided as part of their contract only to find the locks had been changed.
Some players have had money withheld on the grounds the owner has deemed they hadn't played well enough to earn it. Training can be brutal — full contact where almost anything goes — and various post-season surveys continue to show players are asked to take the field when carrying injuries.
New Zealand rugby authorities are not happy national unions are helping offshore clubs recruit New Zealand talent by dangling international jerseys behind the deal but it's probably about the only way they are going to get individuals tempted.
New Zealand's players know the dangers attached to playing offshore, which is why so few on the rise here are tempted to shift.
It might seem that in the past few weeks there has been a damaging exodus of talent but, with the exception of Corey Flynn, there hasn't really been a player lost the NZRU battled hard to keep.
Money has played a role in keeping players here — the best are well looked after — but it has been the efforts made to provide good coaching and deliver stable, genuinely nurturing and supportive environments that has paid the greatest dividends.
"If you look at the size of our economy and the number of players we have, our biggest job is to ensure the environment to play in here is as good as it can be," says NZRU head of professional rugby Neil Sorensen.