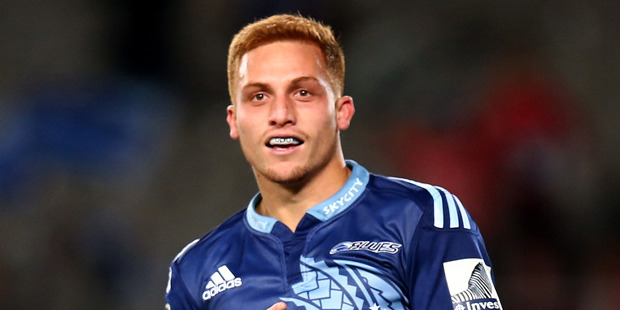 They are known as "spark plugs", the blokes who can inject some sting from the bench.
Men such as five-eighths Ihaia West, who had 19 minutes of Super rugby for the Blues and sniffed out a late try on his debut when he backed up a gem of a flick pass from Charles Piutau.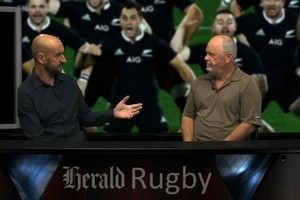 West sped down Eden Park to a rising inquiry about whether he is the future for the franchise. One cameo against a dud Reds side will quicken fans' pulses but will not necessarily sway the coaches.
West's talents were evident for Hawkes Bay last season in the ITM Cup before he wavered on some technical and tactical aspects when Tasman won the final.
West had impressed for the national sevens side, been in the under-20 squad and was picked for the NZ Maori side last season.
He seemed in line for a backup job with one of the New Zealand franchises but contracted players, franchise loyalty and the gamble on Benji Marshall meant there were no vacancies.
West batted away offers from across the Ditch and found some room in the Chiefs' wider training group.
Injury and Marshall's exit meant he linked with the Blues, where he peeled off a crackerjack start and opened up the interest levels.
The squad's senior five-eighths Chris Noakes has signed to play in Europe next year, which leaves Simon Hickey, Baden Kerr and West to promote their reselection claims in the ITM Cup.
Hickey and Gareth Anscombe will duel for the job with Auckland, Kerr, once he recovers from injuries which have terminated this Super rugby campaign will set out his credentials with Counties Manukau and West will go around again with the Bay.
There are others in the Blues' sights such as Beauden Barrett or maybe Matt McGahan, who is in the Blues development group and will turn out for North Harbour.
Sorting rugby talent is very systematic these days. Coaches no longer rely on instincts and a few ticks or crosses they might put next to names in the match programme.
Science has come to their aid. What trainers and selectors can't see does not go unnoticed.
Players wear computer chips in their jerseys which calibrate the distance players run, their heart rates and speed which can be downloaded and printed out for coaches within half an hour.
That is one of the tools for coaches to work out why some players train like Tarzan and play like Jane or vice versa.
They use statistical feedback from other data which tells them if a five-eighths has an ability to kick with either foot, defends his channel, passes well to either side and how his vision and feel for a game stack up. Coaches mine their informants and match their gut feelings against factual data.
While they do that we hope there are more Wests hovering on the subs bench, ready to add that vitality he promises.