Supershorts trawls the best of Daily Shorts to wrap up the week in oddities.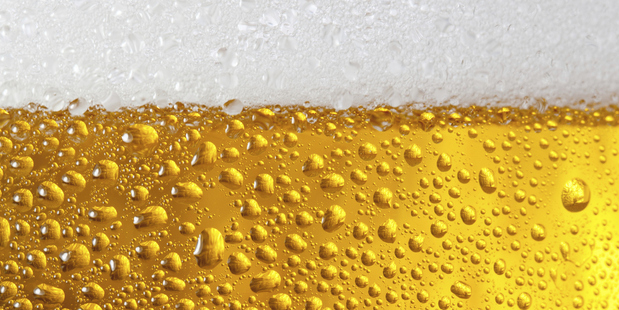 Most under-reported sports story of the week is, hands down, this one:
James Nielsen is the new holder of the Beer Mile record after becoming the first human to run/chug it in under five minutes. The beer mile consists of four laps of a running track, while drinking a beer before each lap. He smashed 10 seconds off the previous record. No word if he had a few beers to celebrate.
Canaries left red-faced
Genius protest by fans of Norwich City, who are about to award their third-choice keeper, Carlo Nash, with the player of the year award despite having not played a game. Canaries supporters are being asked to vote for who they think the best player has been this season, but with the team set for relegation fans are clearly unimpressed with the options. The plan is working, with 40-year-old Nash leading the vote, ahead of favourites Robert Snodgrass and Martin Olsson, with Norwich officials said to be red-faced.
The Don trumps Turnberry
Donald Trump has expanded his golf empire with his biggest acquisition yet - Turnberry. Trump announced this week he has agreed to buy the picturesque links course and resort on the west coast of Scotland, which has hosted the British Open three times. The most recent was in 2009, when Stewart Cink won a playoff over 59-year-old Tom Watson. The most famous was in 1977, the "Duel in the Sun" that featured Watson defeating Jack Nicklaus. London's Independent newspaper reported Trump paid Dubai-based Leisurecorp just over US$63 million ($73 million).
IOC word to the wise
A day after describing preparations for the Rio 2016 Olympics as "the worst I have experienced", International Olympic Committee vice-president John Coates says he's confident local organisers and "the people of Brazil can indeed deliver excellent Games". Having said the Brazilians were "not ready in many, many ways", Coates followed up by saying that they "recently took a number of measures designed to make sure that we can together deliver a great Games, and just as important, a lasting legacy for the people of Rio and Brazil". Any chance that somebody got in Mr Coates ear and perhaps reminded him that scaring potential ticket buyers away wasn't helping the Olympic cause?