From a ridiculous rugby player's dive to a dog that looks like a human, Daily Shorts looks at the light-hearted side of sport.
The sight of soccer players theatrically falling to the floor after minor contact is all too familiar, but it's not often a rugby player hits the deck to try and con the referee.
Maybe this video gives us a good reason why.
Playing for Samoan side Vailele against Vaiala, the forward in question receives a hand to the chest... and crumbles to the floor holding his face.
The response is not quite as desired though with the whole stadium erupting in howls of laughter before his fellow players and even the referee have a chuckle.
For a big tough rugby player, it's just about as embarrassing as it gets.
America reacts to Donald Sterling
On Sunday, a recording was released of Los Angeles Clippers owner Donald Sterling being racist.
Then today, after players, fans and sponsors launched an avalanche of outrage, Sterling was banned for life and fined $2.5 million dollars.
Now, America reacts.
First the T-Shirts were made..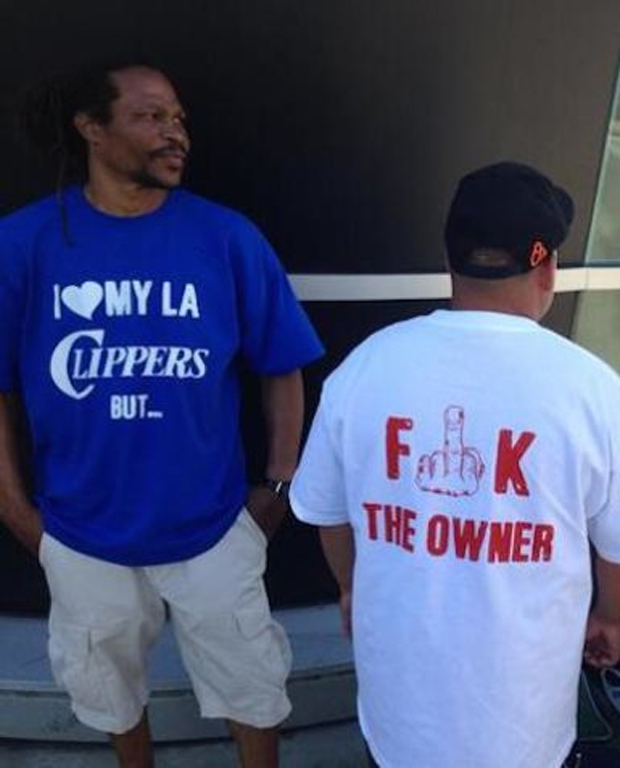 And now, two rap songs have been released about the embattled owner (they are not very supportive).
Only a matter of time before the musical hits Broadway.
Most popular sport by country
Check out this cool infographic that shows each countries most popular sport.
New Zealand's is obviously rugby and Australia's cricket, while the ocean seems to be a huge fan of wrestling.
Is a dog show considered 'sport'?
Absolutely not, but there is probably someone out there who would say yes.
So, with that justification we are able to include this tweet. Enjoy.
Hands down the best photo ever taken at a dog show. pic.twitter.com/ouKlVbiK24

— MicahGoulart (@micahgoulart) April 22, 2014