Organisers prepare to give Kiwi syndicate helping hand in efforts to raise $17m to get to start line in October.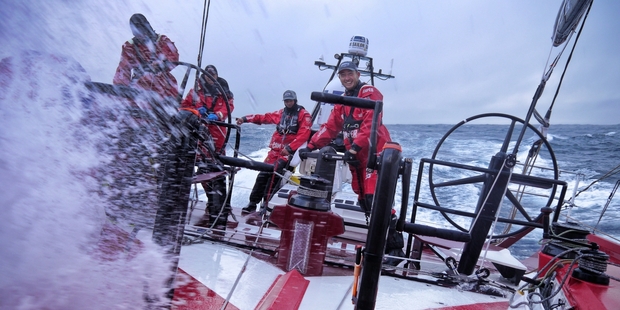 There is hope Team New Zealand may yet compete in the 2014-15 Volvo Ocean Race.
A door that appeared firmly closed earlier this year is now slightly ajar after Emirates Team New Zealand last week held talks in Spain with the organisers of the yacht race.
With Auckland to host one of the stopovers next year, Volvo Ocean Race head Knut Frostad is desperate to have a New Zealand entrant in the round the world race, particularly after the success of the 2012 stopover, which saw Auckland generate strong media interest and huge visitor numbers as the event returned to the city of sails for the first time in a decade.
The organisers recognise that to get that level of engagement again there needs to be a New Zealand team competing, but raising the estimated $17 million needed to mount a credible campaign has proved difficult for the Kiwis.
With the round the world event lacking the same commercial clout as the America's Cup, Team NZ have struggled to gain much traction with overseas sponsors.
Team NZ chief executive Grant Dalton told the Herald earlier this year it would take a "minor miracle" to find the money needed. But it is now looking a bit more hopeful, with race organisers prepared to give the Kiwi syndicate a helping hand to get them to the start line in October.
The team's operations manager Kevin Shoebridge returned from Spain over the weekend after discussions with Frostad. While the talks were fruitful, an agreement has not yet been reached and it is believed the two parties are still some distance apart.
Although the start of the race is only five months away, Team NZ are confident they will be able to get up and running quickly if they can find the money as they have a crew all but lined up.
With the next edition of the race to be sailed in identical boats built by the race organisers, there are no design and build times to factor in.
The final deadline for entry is the middle of next month. Five teams have already confirmed their participation in the 2014/15 race, including an all-female crew - Team SCA Ocean Racing - for the first time in 10 years.
Though the cut-off is drawing near, organisers remain optimistic of having seven teams take on the 38,739 nautical mile race.