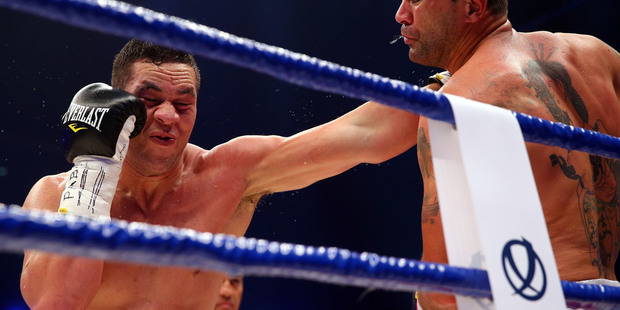 Joseph Parker's next opponent in the boxing ring is the man who essentially ended Shane Cameron's career.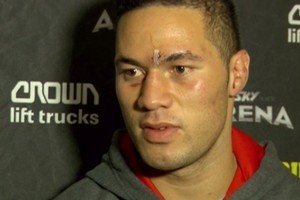 Bruising American Brian Minto will meet Parker in Auckland on July 5 at a yet-to-be-determined venue.
Minto, ranked 12th in the world by the WBO, beat Cameron by TKO in December when the Kiwi was unable to continue after the seventh round due to cuts above his eyes.
Cameron, who was targeted by Parker's handlers Duco as a potential opponent for this year, hasn't fought since he lost to Minto and seems unlikely to don the gloves again.
"Brian Minto is a great challenge for Joseph Parker," Parker's trainer Kevin Barry said.
"I think we all saw last year in the Shane Cameron fight just what Minto brings to the table. We said we planned on challenging Joseph in each of his fights and this is a real big challenge. Minto is a very durable, very experienced guy."
Barry trained Minto for his fight with Cameron but Minto will now need a new coach.
Minto's WBO Oriental heavyweight title will be on the line, while Parker's interim WBA PABA crown, which he won after he beat Marcelo Luiz Nascimento in Germany at the weekend, will also be up for grabs.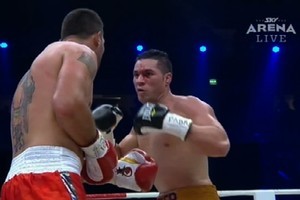 If Parker was to claim another international title it would continue to boost his stock and he is expected to be ranked 15th with the WBA following his TKO victory over Nascimento.
Minto, 39, is a rough fighter, known for leading with the head and not being opposed to using elbows.
South Aucklander Parker, 22, has been cut in his past two fights, although in widely differing circumstances, so his durability will also be thoroughly examined.
Minto (39-7) has similar dimensions to 1.80m veteran Sherman Williams who was meant to fight Parker in Germany on the undercard of Wladimir Klitschko's successful world heavyweight title defence against Alex Leapai, but withdrew at late notice.
Parker, who suffered a perforated ear drum during the bout with Nascimento, was due to return to New Zealand overnight (NZT) after he was cleared of serious injury by a doctor in Oberhausen and given antibiotics for his ear. He will spend two weeks with his family before heading back to Las Vegas for a training camp.
Given Parker's aggressive handlers, who want to push the young heavyweight, people will again question the thinking of putting the 8-0 prospect in the ring with such a tricky opponent.
Duco's Dean Lonergan made no apologies for seeking out another tough fight for their prized asset.
"We are copping some criticisms for pushing Joe too fast but we've said [from] the start, we're not going to line up patsies. We want to test him every time and learn from the mistakes."
• Daniel Richardson travelled to Germany courtesy of Duco Events Ltd.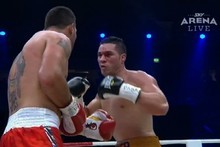 - APNZ