Parker special project for management as Kiwi fighter eyes shot at heavyweight championship of world.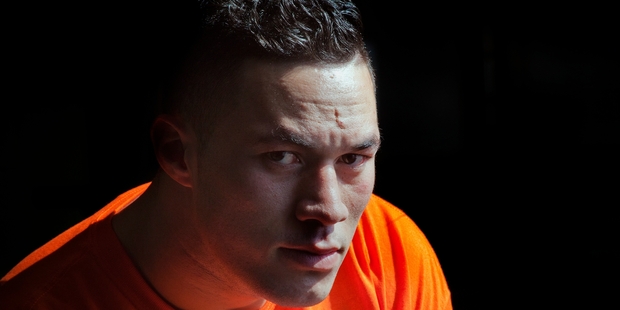 Timing plays a big part in building a contender. It's not just about timing your punches; there are myriad factors that go in to the management of a boxer.
"It's about taking the right fights at the right time," heavyweight prospect Joseph Parker said yesterday.
The Kiwi's timing will be tested again when he meets Brazilian Marcelo Luiz Nascimento on the undercard of Wladimir Klitschko's world heavyweight title defence against Alex Leapai in Oberhausen, Germany, this weekend.
"This fight here could really launch him and we are both well aware of the significance," Parker's trainer Kevin Barry said.
Barry and Parker have worked together for a year and it's a team effort to continue his development, which everyone wants to do at a rapid pace.
It seems fitting in the high-speed internet age that the traditional approach of giving a fighter 20-25 bouts before pushing them to a title shot has been ditched.
Parker's promoters Duco have said they don't want to pad his record, which is 7-0, and he will fight three more times, injury permitting, this year with his next bout set for Auckland in July.
"The guy's talented and we want to take him all the way as soon as we possibly can," Duco's Dean Lonergan said.
That ambitious plan will have its critics and Barry conceded there were elements of risk.
"Don't forget, there's a lot of resources being put behind Joseph," Barry said. "This is a full-time job and he appreciates that and he understands that and it's helping him develop and mature at a much greater rate than most other fighters because of the training regime that's been put in place."
Parker sparred with the WBC's No1-ranked heavyweight Bermane Stiverne ahead of this weekend's bout, which was scheduled to be against Bahamian brawler Sherman Williams before he pulled out at late notice and was replaced by Nascimento.
"We want to have him ranked in the top 10 within two years. That's the plan," Barry said. "I'm not taking a softly, softly approach and that has never been our game."
Given the murky elements of professional boxing, making your way to a big-time fight can only ever be one or two bouts away.
Leapai is a case in point, given few people had heard of him before he upset Russian Denis Boytsov in November to be installed as the WBO's mandatory challenger to Klitschko's title.
Given the worldwide audience and promotional people who will be watching on Sunday morning (NZT), Parker needs to deliver a strong performance against the 1.96m Nascimento.
Parker's well aware of what is going on around his development and he buys in to the thinking along with his management, promoters and trainers.
"I love challenges and I know where I'm at in the sport," the 22-year-old said.
"I'm still at the beginning and getting pushed at a good pace, not the usual pace that people take. But I'd rather go at this pace than fight what people call 'bums' and I'd rather fight some people that are actually known and known as good boxers so I can get there at a good pace."