Anything is possible when the Warriors take on the Storm.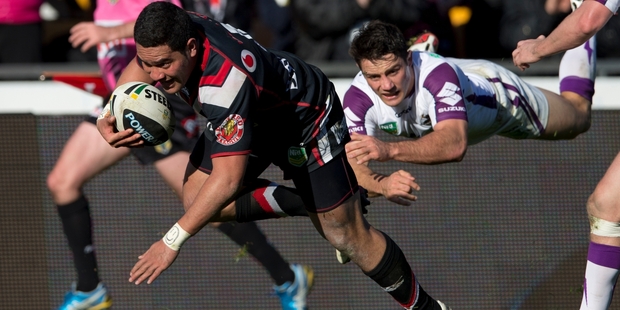 It's become one of the most unlikely rivalries in the NRL.
Despite contrasting histories and vastly different levels of achievement, the Storm and the Warriors often produce memorable, enthralling clashes. It can be hard to fathom. The Storm have enjoyed great stability off the field, with just three coaches in their history, and have reached the playoffs in nine of the past 10 seasons. They are known for an ultra-regimented, grinding playing style and have reached six grand finals.
In contrast the Warriors have endured a roller-coaster existence, with seven coaches over the past decade alone and good seasons regularly followed by disastrous campaigns. Though they also play to a set structure, the Auckland side are at their best when natural flair takes over.
But the Warriors have become Kryptonite to the Storm, boasting a record against the Victorian team second only to the Bulldogs.
The teams meet for the 34th time tonight since 1998 and the Storm have won just 51.5 per cent of the clashes.
"We are really excited about [the game]," said Shaun Johnson. "It's always a good time of year to go to Melbourne and also for Anzac Day - everyone gets up for it and it is a great atmosphere down there."