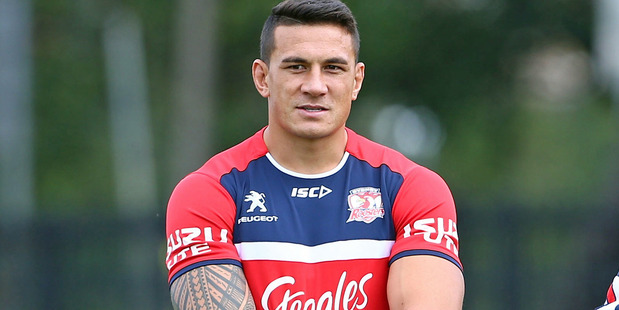 Kiwis coach Stephen Kearney has confirmed that Sonny Bill Williams wasn't seen as an option for the Anzac test.
The Herald reported yesterday that Williams was going to boycott the match, apparently disappointed at being implicated in the sleeping pills and energy drinks saga that blighted last year's World Cup campaign.
But Kearney said Williams had not been on the radar for some weeks.
"Sonny hasn't been spoken about from a selection point of view," said Kearney. "Everybody knows that he is returning to rugby [in 2015] and we have to keep in mind where we are going. We need to keep an eye on the future and build for the 2017 World Cup."
The Kiwis selectors met after round three of the NRL and subsequent discussions have cemented the view that Williams, 29, was an unlikely starter in Sydney. Kearney acknowledged the stance was a risk, especially as injuries have ruled out key players like Kieran Foran, Isaac Luke and Thomas Leuluai.
"That could be so — people could say that," said Kearney. "But this is all about protecting the Kiwis jumper for the next 12, 24, 36 months. If I pick Sonny then someone else misses out and then he is not here next year. I'm not having a crack a Sonny — he's a great player — it's just the situation and the timing. We feel this is the best path to take in terms of development."
The Kiwis do have depth in the back row, despite the injury withdrawal of Frank Pritchard. Aside from the established names others like Tohu Harris, Kevin Proctor, Jason Taumalolo and Manu Ma'u are desperate for an international opportunity. However, Williams brings an X-factor that is hard to ignore.