Second rower back from injury at fortuitous time for depleted Warriors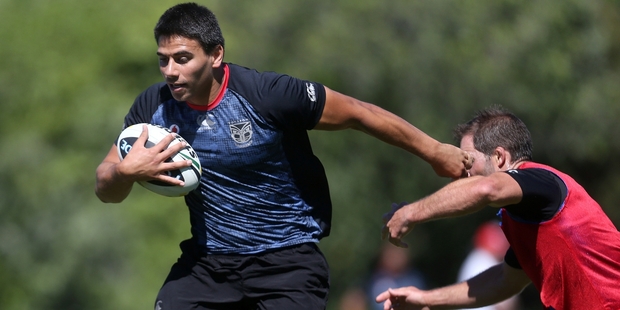 As Ben Henry lay on the ground, with the medicos assessing his injured knee, the lectures he listened to when in the under-20s about the average length of an NRL career came flooding back to him.
Three years, he was told, as he was also encouraged to plan for life without football. Henry thought he had reached that place.
Last month the 22-year-old re-injured the knee he had spent nine months rehabilitating after rupturing his anterior cruciate ligament. He feared the worst. So did the doctors.
"I wasn't in a good place," he recalls. "I was thinking of all the time I had put into my knee trying to get it right.
"It sucks so much out of you mentally. That's what was going through my head. I thought about my career as a footy player and how long I was going to last. I was told in these under-20s camps that the average lifespan of a footy player is three years. That was going through my mind as well.
"You miss something so much more when it's taken from you. I grew up playing footy. It was always there and I had that love for it. When you can't do it any more, you appreciate how good footy has been to you. When you can't play it, it hurts. I'm just glad I'm right here at the moment and ready to play against the Dragons on Saturday."
A scan revealed Henry hadn't, in fact, re-torn his ACL and instead suffered cartilage damage.
Initial reports predicted he would be sidelined for eight weeks but the utility will start on the interchange bench against the Dragons. It's good timing with Ben Matulino and Sione Lousi suspended and Sebastine Ikahihifo injured.
"We have been pretty conservative with Ben and he's been training pretty well the last couple of weeks," coach Andrew McFadden said.
"He's done a fair bit of contact. He's come to me and said he's ready."
The mental battle is often more demanding than the physical one for injured players. Just ask the luckless Jerome Ropati, who's played just 18 NRL games in the last three-and-a-half years and is now recovering from a broken jaw. "Me and J are really good friends and I talk to him a lot," Henry says. "He's a big advocate of having to put your head down and trying to push your way in.
"I talked to some of the senior players and they all said I just had to put my head down and do the work. That helped me. It probably helped me just as much as my physical rehab.
"It's hard. The NRL is a hard competition, it's fast. It's funny now when I watch NRL games I just look at people's knees to see the amount of stress players put them through. It has changed my view on the game. It's silly, but I appreciate the game even more now I know it could be gone very quickly."
Henry is an intelligent individual who is being talked about as a future Warriors captain. He's also smart enough to prepare for the future and last year took courses in business and speech. He's looking at doing another business course this year.
His immediate focus is the Dragons game. McFadden has said they wanted to use Henry sparingly to ensure they didn't put too much pressure on him but he also needs to be ready to play the majority of the game if required.
His natural position is in the second-row but he can equally slot into the middle as a back-rower and it would allow Simon Mannering to return to the edges.
His biggest quality, however, is the way he plays the game and it's exactly what the Warriors need right now.
"Effort. That's what I can add to the team," he says.
"When you see one of the boys make a big play, like a try-saving tackle or getting the man before he breaks the line, it's contagious. I want to do that. Collectively we need to be like that against the Dragons to win.
"That's what Cappy [McFadden] is trying to introduce, telling us to toughen up. I think it's good for us."