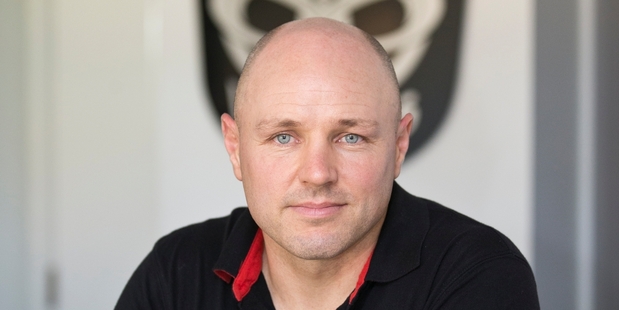 Finding a quality centre is on the top of the Warriors' shopping list after interim coach Andrew McFadden admitted he wasn't happy with the form of either Konrad Hurrell or Dane Nielsen.
Hurrell has been dropped to the NSW Cup side this weekend for a lack of effort on defence but McFadden says Nielsen also needs to lift his game.
"No," McFadden said when asked if he was happy with Nielsen's form.
"But he's putting in the effort. I have spoken to Dane this week and there are areas he needs to improve, as there are for a lot of people.
"The pressure is not just on Konrad and I'm certainly not blaming him for the loss [to the Bulldogs] in the weekend. The whole team is under pressure to perform."
The Warriors have found it about as difficult finding two good centres as they have a coach, with Brent Tate and Jerome Ropati probably the best duo they have had in the past decade.
It's a tough position to play. Centres need to make decisions, unlike some positions, and need to be quick, strong defensively and with good hands.
There is a paucity of good ones in the NRL and the best are normally locked into long-term deals.
As many as 38 centres are off contract at the end of the season, including Beau Champion, Mahe Fonua, Justin Hodges, George Jennings, Tautau Moga, Curtis Rona, Tate, and Jorge Taufua.
The Warriors attempted to entice Manly's Peta Hiku to Mt Smart Stadium, reportedly with an offer of $1 million over three years, with the intention of turning him into a centre.
Hiku was Warriors under-20s Player of the Year in 2012 before he was lured to Sydney's northern beaches.
"We had a go," McFadden admitted. "We had been chasing him for a while. I believe he's re-signed with Manly.
"[Finding a centre] could be a priority. It depends on the centres here and whether they put their hand up.
"It's been an issue at the club, I believe, for a little while and we need to do something about it.
"We need someone really rock solid ... we need to feel comfortable in our defensive line."
Nielsen survives at left centre with Ngani Laumape moving in one position from right wing to right centre this weekend. The 20-year-old is a similar build to Hurrell - he's slightly lighter at 97kg - and is also a strong ball runner but brings more energy and security on defence.
"It's a pretty big opportunity for me," Laumape said. "I want to be a weekly player and have been working hard on my game."
Ropati was a safe pair of hands but suffered a broken jaw early in the season and it's hard to see the club offering the 29-year-old a new deal given his struggles with injury over the past three years.
Carlos Tuimavave has been tried but was underwhelming and Ben Henry, Simon Mannering, Elijah Taylor and Dominique Peyroux have all had stints there over the past couple of seasons as stop-gap measures.
Hurrell possesses the most talent and potential but clearly needs to win the confidence of McFadden.
"Konrad has obviously got a very good offensive game and brings a lot to the team," McFadden said. "But he doesn't put the same weight on defence.
"This is around effort. Konrad found some energy at the end to nearly win us the game in attack but I thought there were opportunities in the game when he could have won it for us on defence that he didn't take. It's as simple as that.
"It's not a new thing for Konrad, either. He's obviously a very talented footballer and he's got a lot to his game but we need the whole package and this is just one of those decisions I had to make to let the team know we needed it across the board.
'I believe he can fix it pretty quickly if you get your mindset right. That's what we are working on as a club at the moment. Two weeks ago we had half a team that didn't put in that effort. We can't have that.
"Effort has got to be something that is non-negotiable. That's why I made those decisions."
- APNZ