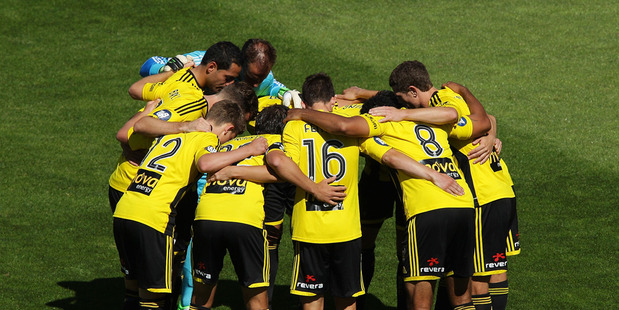 The time has come for the Wellington Phoenix owners to open their wallets.
The Welnix group have some of the deepest pockets in New Zealand and, if they don't want their A-League team to get left behind, they need to start writing some cheques.
They made a savvy signing this year in Spanish midfielder Albert Riera and also added a bunch of bargain-buy rookies, but a paper-thin squad eventually finished ninth, which isn't good enough.
Taking the Moneyball approach to sports teams is the in-thing at the moment, but the Oakland A's, on whom the book is based, haven't won baseball's World Series since 1989.
Winning championships is usually done by the teams with the best players.
There's a reason the Brisbane Roar topped the A-League ladder this season.
Ernie Merrick is a fine coach but he can't keep spinning cotton into silk and while he is right in that the club's best XI could foot it with anyone in the league, no side can play their best team every game due to injuries.
Merrick needs talent and the owners need to recognise this - but they seem more concerned about finding a cheaper way to host their home games.
They've also got a general manager who has said he's spending up to 10 hours a day trying to arrange off-season gimmick games against English Premier League teams.
Is anybody at the Phoenix worried about their on-field performance?
This stadium idea for Petone is as likely to happen as I am to stumble across the winning Lotto ticket in the street, yet the owners want to sink millions of dollars into it.
For a fraction of that, they could buy some decent players who would put some bums on seats at an increasingly deserted Westpac Stadium. Taking a leaf from the Breakers circa 2011-2013, they filled Vector Arena by winning games. New Zealand sports fans love success.
It's not a matter of throwing dollars at an Alessandro Del Piero-style signing but names like Jason Hicks, Roy Krishna or Lewis Italiano are not going to set pulses racing.
If the club don't retain Paul Ifill, or he gains citizenship to qualify as a local later this year, the Phoenix could have an import slot open for next season and they need to use it wisely.
All Whites Chris Killen, Shane Smeltz, Michael McGlinchey or Rory Fallon could also be targeted for the right price.
The Welnix group have said they want to make the Phoenix a financially self-sufficient club but there might be no fans left to turn up to a stadium no matter where they play if they don't make a serious commitment to the roster.
- APNZ