Former heavyweight world champ shares unique take on boxing history while promoting Super 8 event.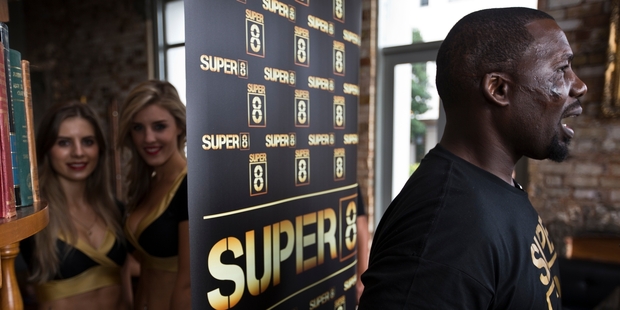 Hasim Rahman's Kiwi connection seems to bother him. Two fights with David Tua and a fourth-round TKO victory over Kali Meehan in 2004 has given Rahman links to New Zealand and the former heavyweight champion of the world seems happy to keep those fights in the past.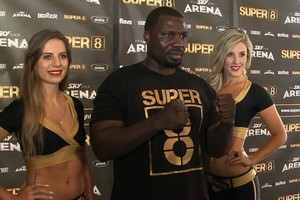 In 1998, Tua landed a punch after the bell in the ninth round before he finished Rahman in the 10th, when Rahman was ahead on points.
They met again in Pennsylvania five years later when they settled for a draw.
"I honestly feel like I'm undefeated against New Zealand fighters," Rahman said at the Auckland press conference to promote June's Super 8 tournament.
"I really feel like I beat David Tua twice and I beat Kali Meehan. But I'm not delusional, I clearly understand what happened. What the record books say and what actually happened, they're two different things. So I'm okay with it in my own skin that I beat all those guys."
Meehan recently said he was troubled by a neck injury when he met Rahman a decade ago and the pair may have the chance to settle the score at the Super 8 tournament in Auckland in June. Five men have been named on the heavyweight bill with England's Michael Sprott, Irishman Martin Rogan and Nigerian veteran Samuel Peter joining Meehan and Rahman.
Kiwi Brice Ritani-Coe is understood to be close to inking a contract for the event, which would give the card more local flavour, while two others will be confirmed.
The Super 8 tournament will see fighters go at it for three three-minute rounds in an elimination format with a winner crowned on the night.
There's a healthy $500,000 purse and, given Rahman's career record of 50-8-2 with 41 knockouts, the fast-paced fight night should suit him in the twilight years of his career.
Rahman's finest hour came in 2001 when he knocked out Lennox Lewis in South Africa to claim the world title but he dropped the belt to Lewis in the return rubber seven months later.
The American's last fight was a second-round TKO loss to Russian Alexander Povetkin in 2012, but he insisted he would be in good shape in June. "I'm going to be in 12-round, championship condition."
Rahman, 41, made his first trip to New Zealand this week and will complete a whirlwind tour of the country before returning to his Las Vegas home to complete his preparation.
"I've been running my mouth and letting them know this is my tournament," he said. "Whoever it may be, I'm knocking them out."
- APNZ