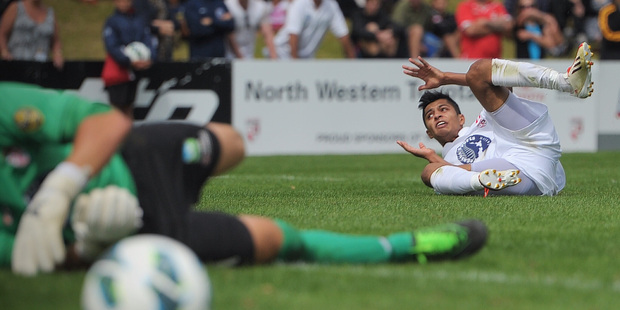 Auckland City can thank their cross-town rivals Waitakere United for sneaking into the semifinals of the Oceania Champions League.
Waitakere needed to beat AS Pirae in Lautoka, Fiji, yesterday to progress to the final four but lost 3-1 to the Tahitian club.
Defeat meant Waitakere missed out at the expense of Auckland, who qualified as the best second-placed team in the 12-team tournament and they will fancy their chances of progressing to the Club World Cup, especially as the competition now enters the home-and-away phase. They were the strongest team at the tournament but slipped up yesterday with a 1-0 loss to Amicale when they enjoyed 70 per cent possession.
Auckland will meet Pirae in the semifinals with the first leg at the end of the month.
The only way both New Zealand sides would have progressed to the semifinals was if Waitakere beat Pirae by five goals or more. Auckland are better equipped to win the Champions League given their stronger squad and experience, which have seen them play in the past three Club World Cups.
Waitakere have only themselves to blame for failing to make the semifinals. Playing in what was considered the weakest group of the three, they struggled to an unconvincing 2-0 win over Kiwi FC (Samoa) and then drew 1-1 with Solomon Warriors before their defeat to Pirae.
It ends an unhappy season for Waitakere which also saw them miss the playoffs of the ASB Premiership even though they went in as four-time defending champions.
Waitakere United 1 (Joel Stevens 57) AS Pirae 3 (Raimana Li Fung Kuee 1, Naea Bennett 17, Jimmy Tepa 90 + 2). HT: 0-2.