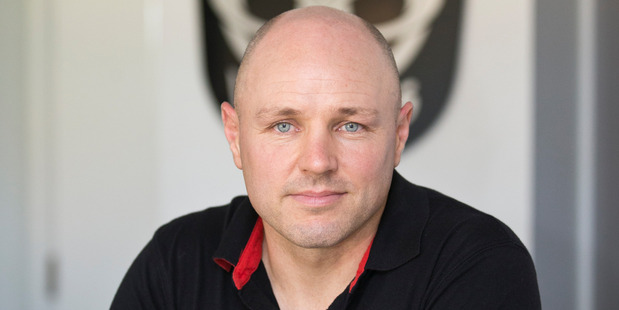 Andrew McFadden is in his first job as a head coach but he will do good things at the Warriors.
He has impressed me during my time at the club while he was an assistant and although last week was tumultuous off the field, the playing group is tight as ever.
It was disappointing to hear that Matt Elliott was no longer going to be our coach but as players we shut out all the off-field chatter.
I found out that Elliott was leaving last Monday when we were called in to a meeting and it was the first time I had experienced a mid-season coaching change in my career.
During my time at Wigan I had three different coaches but every time they parted ways with the club it was well-telegraphed and we knew it was coming.
It's a funny feeling when a change is made so swiftly but we have to move on and despite the goings-on of last week, my commitment to the Warriors remains as strong as ever.
After the loss to Cronulla two weeks ago my teammates and I agreed we couldn't let our standards drop that low again.
Our defeat to the Bulldogs on Sunday was a disappointing result but we can take heart from the fact we showed a great improvement from our game against the Sharks.
Winning tight games can be the making of team and to come through the crunch contests relies on our ability to execute the basics.
Completing sets, making one-on-one tackles and cutting out handling errors are the flesh and bones of a complete performance and we need to play smarter as the season rolls on.
Everyone is committed to getting better and I know the players have been training the house down in the past week as they want to improve their games.
I am in the same boat and I have no doubt coming to the Warriors was the right decision for my career and I feel a strong connection to a great bunch of lads at the club and I want to help us win games.
One of the smartest calls our new coach made was moving big Ben Matulino to the second-row to cause havoc down the left edge against the Bulldogs. It was disappointing Ben couldn't complete the game because of injury but his offloading ability in the tackle is some of the best I have come across.
I was pleased to get across for the first try of the afternoon on Sunday and I knew I had to run strong support lines behind Ben and Thomas Leuluai because an offload could come at any time.
Since coming Downunder from the Super League in the UK, I have adjusted to the pace of the game and feel like I have found my feet at NRL level.
And I know we haven't managed to crack our hoodoo at Eden Park but we know a win is coming.
We want to win every game we play, regardless of the venue and it's sad we haven't been able to get one there yet.