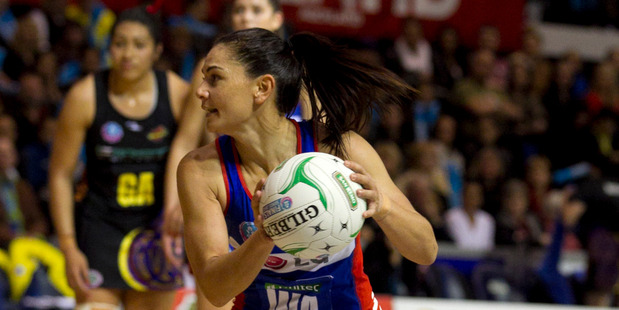 Netball great Temepara Bailey will step out of retirement tomorrow night to suit up for the Northern Mystics in their ANZ Championship netball match against the EasiYo Tactix.
The former Mystics captain and long-time Silver Fern will provide back-up for the team's mid-court, which has been troubled by injury and flare-ups of ongoing ankle and calf problems.
The 38-year-old, who has won both Commonwealth and World Championship titles, bid farewell to netball at the end of the 2012 season and has been a presenter and commentator for Sky Television since.
Mystics Coach Debbie Fuller says she approached Bailey, who is a mentor to the Auckland-based Mystics and sometimes trains with the team, after Erikana Pedersen was ruled out of tomorrow night's game with a knee injury. Fellow wing attacks Nadia Loveday and Eisapeta Toeava are also managing ongoing conditions and Bailey Mes, who is confined to limited court-time after returning from knee surgery, is needed as a back-up for the shooters.
Fuller also looked at younger players to strengthen the mid-court, but injury and lack of top-level experience ruled them out. "We are in the middle of the season and there's no opportunity to develop players," says Fuller. "My job as coach is to field the most competitive team available."
Bailey, she says, is in great physical condition and knows how to perform under intense pressure.
Her role in the team will be a "week-by-week decision".
For Bailey, the return to top-level netball is not something she had ever considered - until Fuller came calling. But she is determined to help out the team she spent so many years playing for and leading. "It might only be for one or two weeks, but I want to ensure I add value to the Mystics," she says.