Defending champions know it will take 'special' side to beat them if they can get some tries on the board early on.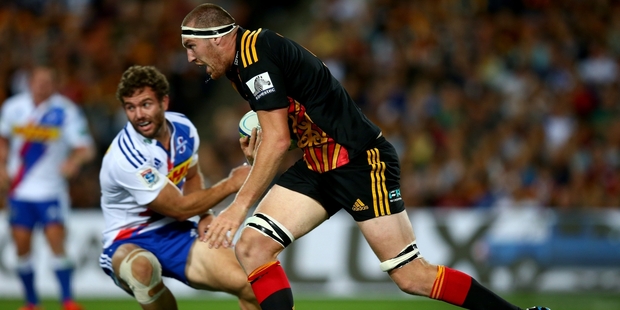 If the Chiefs can match their fast finishes with stronger starts then it will take a "special" team to upset the defending champions.
Although they are without a win for almost a month, the Chiefs head into tonight's clash with the Rebels in Hamilton clear on top of the New Zealand conference.
And that's a position that will only solidify if they can shake off the slow starts that plagued their tour to Perth and South Africa, a weakness that left them chasing down opposition sides in the final quarter of their fixtures.
After six matches this season, the Chiefs lead the competition with 21 tries, 10 of which have been scored in the last 20 minutes of games. That's the best mark in Super Rugby and a far cry from the 21st to 40th minute, when the Chiefs have crossed just once. That variation extends to the halves as a whole - with six tries in the first spell and 15 in the second, the Chiefs have the biggest discrepancy of any team.
"This team's got an incredible belief about it and we just have to try get that going for 80 minutes," said Gareth Anscombe, set to make a maiden start at first-five. "If we can play like we did in that second half for 80 minutes then I think it'll take a special team to beat us.
"We don't feel like we're far off it but we're coming up to halfway in the competition so we've got to start putting up some decent performances."
The 13th-placed Rebels, without a win on foreign soil in their history, would be a pretty good place to start, especially with encounters against the Crusaders and Brumbies in coming weeks.
Much of the Chiefs' time since returning from South Africa has been spent searching for solutions to their poor performances in the first 40 minutes, with forwards coach Tom Coventry attributing much of the malaise to attitude.
"There's been plenty of thought about upping things at training or altering the length of some of our trainings," Coventry said. "We've gone through a lot of things, and hopefully we've come up with a plan that's going to help us start the games better and get us off to a start where we feel more comfortable in the matches. Because rattling home at the end is pretty hard for the old heart."
The Chiefs will attempt to ease the coaches' stress levels without the aid of co-captains Aaron Cruden and Liam Messam, leaving Brodie Retallick to lead out the team. But Coventry had faith in the 22-year-old's leadership skills.
"A good team's going to put us away if we start slowly like we have done. This competition's so tight at the moment and you need to be right on the money right from the outset."
- APNZ