Concern that key details, such as venue, could be missing when defenders announce protocol.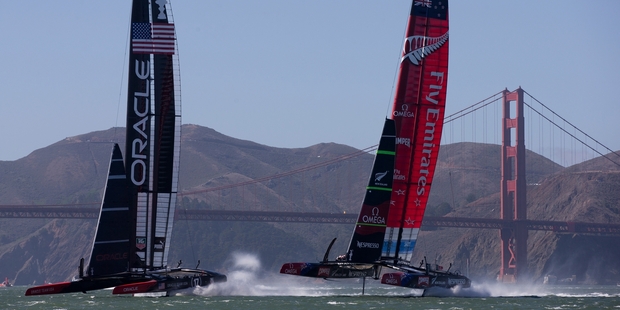 If the whispers are to be believed, the America's Cup waiting game should soon be over.
Scuttlebutt has it that an announcement from defenders Oracle Team USA over the rules for the next event in 2017 is imminent.
It will be of great relief to Emirates Team New Zealand and the other potential challengers to have a clearer picture of what shape the 35th America's Cup will take, so they can get on with assessing whether they can launch a credible campaign.
The structure of the Cup, which dates back to 1851, is unlike any other sports event. The rules, decided on by the defender and challenger of record - in this case Australia's Hamilton Island Yacht Club - change with every event. There is no set timeframe, venue, equipment or race format, making it difficult for commercially funded teams to stay together in between campaigns.
Team NZ have managed to keep afloat only through a $5 million government grant, which effectively bought the syndicate a bit of time. But that is fast running out.
The money was enough to secure Team NZ's future through to only the end of April, by which time all details of the next event were expected to be confirmed by Oracle. But there are worrying noises out of the defender's camp that there may be some key details missing from the upcoming announcement, in particular the venue.
With initial negotiations between America's Cup organisers and San Francisco city authorities rocky, there are no guarantees the event will return to the Bay Area. San Diego, Newport and even Hawaii are being evaluated as possible venues, with a final decision not expected for another couple of months.
The problem for Team NZ chair Dr Keith Turner and his new board is they don't have that sort of time up their sleeve.
They need to weigh up now whether the team are capable of a credible tilt at the next Cup and, more importantly, be able to convince the Government of that if they're to secure any more public funding. As well as needing to give the Government confidence its money is in safe hands, any public funding is likely to be conditional on Team NZ first achieving a certain level of commercial sponsorship.
But potential sponsors will want to know where the event will be staged, and therefore what markets they will be exposed to, before committing any of their money to a campaign.
Details on the design of boat - expected to be 60ftfoiling catamarans - are also of limited value until a decision has been made on where the racing be.
Regardless of the protocol announcement in the coming days, the waiting game for Team NZ is likely to continue a bit longer. And like the America's Cup, that game is a tricky one to win.