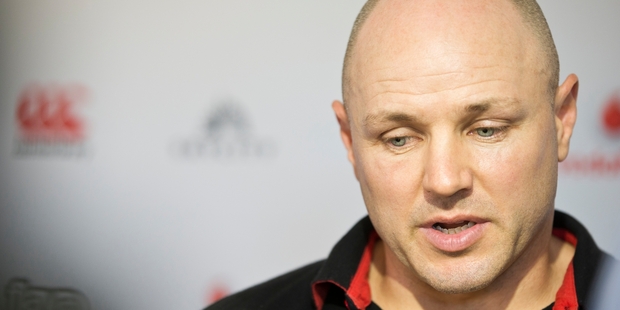 Andrew McFadden's first taste of international coaching is over before it even started, with Kiwis' coach Stephen Kearney confirming he has stepped down as Kiwis' assistant coach after being appointed interim Warriors' coach on Monday.
It leaves Kearney scrambling to find a replacement, given the Kiwis are due to play Australia in the annual Anzac test in Sydney on May 2, and it's likely Kearney will approach Panthers' coach Ivan Cleary to see if he can help out for one more game.
Cleary was assistant coach for last year's World Cup and initially expressed an interest in continuing but he ruled himself out because of his commitments with Penrith.
McFadden was appointed until the end of next year but Kearney is hoping Cleary might be persuaded to help out, given his familiarity with the side and the short notice.
Kearney could then take more time to find a more permanent replacement in time for this year's Four Nations.
"That's what we are working through," Kearney said. "We have got a couple of contingencies and we will work through that in the next couple of days. It was sprung on us pretty quickly.
"The plan is to find the best person for the job and I'm sure whoever we put in there will do a fine job."
Wests Tigers assistant David Kidwell, who applied for the top job when it was advertised this year, is another possibility but he is more of a defence specialist and Kearney had tasked McFadden with overseeing the team's attack.
It's little surprise McFadden resigned from his job with the Kiwis. An NRL head coaching job is burdensome anyway, and Kearney found it difficult when he was Eels and Kiwis coach, but even more so when it's your first appointment.
"I spoke with Andrew yesterday and he won't be assistant coach," Kearney said. "It's too hard for him.
"There's no disappointment or frustration. That's the nature of the business. For Andrew McFadden, and how hard he works and what a good coach he is, I'm really pleased for him.
"I'm 100 per cent positive he will do a good job at the Warriors."
Kearney initially approached McFadden based on his reputation as a coach and what players said about him. The pair were teammates briefly at Melbourne but McFadden was injured most of the time and played only three first-grade games for the Storm.
A chronic groin injury forced his early retirement in 2004, at the age of just 26. He played 100 NRL games for the Raiders, Eels and Storm and was best known for being half of Canberra's Mac-Attack with Mark McLinden around the turn of the millennium.
He played under Matt Elliott but was also given his first coaching assignment at the Raiders by Elliott soon after retiring when he became Canberra's Premier League coach.
He soon joined Mick Potter at Catalans as assistant coach (2007-08) before working under David Furner at Canberra (2010-12) and then the Warriors.
McFadden said it was natural he would fall into coaching after a premature end to his playing days.
"I think it was," the 36-year-old said. "I had people tell me I should coach one day when I was playing. I had a crack at it and I loved it and I have been putting a lot of time into it ever since. I'm constantly learning."
McFadden's role will be a lot more simplified than that of Elliott, who oversaw all parts of the football programme, and his primary focus will be the NRL side. APNZ
- APNZ