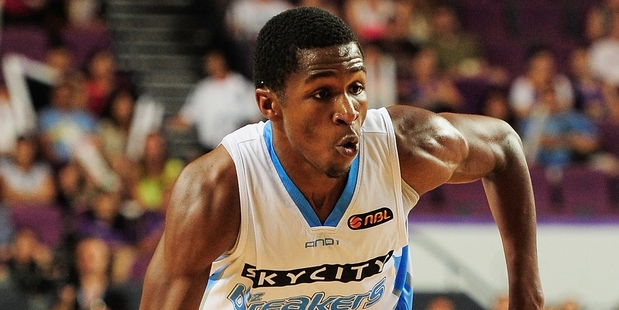 The Breakers will be searching for a new point guard for the second straight offseason after parting ways with Kerron Johnson.
Johnson struggled to fill the Breakers' needs in his first year of professional basketball, helpless to stop a slide that saw the Australian NBL defending champions miss the playoffs for the first time since 2010.
The club had an option to retain the player for future seasons but Johnson was instead released. The 23-year-old contributed enough offensively, chipping in with 14 points and four assists a game, but he struggled on defence and was unable to take control of close games down the stretch. Those were two areas in which predecessor Cedric Jackson excelled and the Breakers may be tempted to turn back the clock to find a replacement.
Having been plagued by injuries since leaving New Zealand, Jackson was released last month by his club in Slovenia, paving the way for a potential return to the Breakers.
General manager Richard Clarke has indicated the club would be willing to reacquire Jackson, saying he is a player any side would want, while some of the current roster have remained in contact with him.
His return would be one of several steps needed to rebuild the Breakers with CJ Bruton having left the franchise and Gary Wilkinson unlikely to be retained in the second import spot.
While the Breakers have a trusted scout in the United States, the coaching staff could get a much closer look at possible imports in an ANBL summer league announced yesterday.
The tournament in Las Vegas in July will feature a minimum of two members of every club integrated into teams of international players hoping to catch the eye.
- APNZ