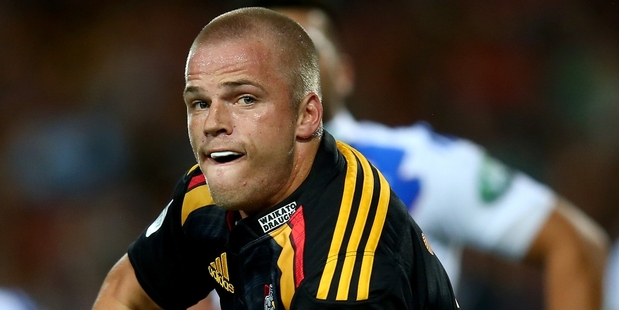 The comeback against the Bulls was created by long-range raids but the Chiefs would be content with scoring in less spectacular style.
Ahead of Sunday morning's clash with the Cheetahs in Bloemfontein, last season's leading scorers have hurt teams with plenty of style but a shortage of substance in their opening five games.
They have been almost as likely to cross the tryline from a move beginning inside their own half (seven tries) as they are when starting in enemy territory (eight).
It makes their matches exciting - the climax to last weekend's draw with the Bulls featured two exceptional forays from beyond the halfway line - but the Chiefs would like to see more prosaic play.
Points accrued from a strong set piece, for example, would delight the coaches as much as any 80-metre move, but whether that happens this weekend remains to be seen.
The Cheetahs, in last place with one win from six games, have the worst defence in Super rugby. They have conceded a competition-worst 22 tries and 208 points, 36 more than the number leaked by the next most porous side.
With nine of those try-scoring moves having been born in the opposition half, the Chiefs' considerable attacking talent must feel like kids on Christmas Eve when contemplating the prospect of running at such a side.
But, after analysing the Chiefs' progress in attack, forwards coach Tom Coventry would prefer to see his charges play a larger role in opening up the opposition.
"We need to be much better at the basic parts of our game, so we can provide ourselves with opportunities to attack whenever we like," he said. "At the moment we're playing with a little bit of desperation and having to attack from different parts of the field - from wider out.
"That's not ideal and it takes its toll. Being able to run in tries from your goal line is nice but it would be easier to be in the right parts of the field and use your lineout and your scrum more effectively."
Those areas were sorely lacking last weekend in Pretoria, leaving the tourists to rely on the injection of their "spark plugs" off the bench. Gareth Anscombe, Tim Nanai-Williams and Augustine Pulu who all lifted the side to a 34-34 draw last weekend have all been upgraded to the starting lineup against the Cheetahs as part of 10 changes.
The front row remains the same but Michael Fitzgerald moves to flanker and is joined on the other side of the scrum by Sam Cane. Liam Messam starts in the No 8 jersey.
Mahonri Schwalger has been replaced on the bench by Nathan Harris. Schwalger has experienced an eye issue and has returned to New Zealand along with Ben Afeaki, who also went home as a safety measure after receiving a knock at training prior to the Bulls game.
New additions to the reserves this week are Liam Squire, Tanerau Latimer, Tawera Kerr-Barlow, Anton Lienert-Brown and Mils Muliana.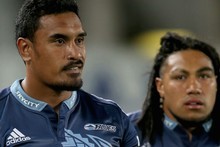 Chiefs lineup:
1. Pauliasi Manu, 2. Rhys Marshall, 3. Ben Tameifuna, 4. Matt Symons, 5. Brodie Retallick, 6. Michael Fitzgerald, 7. Sam Cane, 8. Liam Messam (VC), 9. Augustine Pulu, 10. Aaron Cruden ©, 11. Asaeli Tikoirotuma, 12. Tom Marshall, 13. Andrew Horrell, 14. Tim Nanai-Williams, 15. Gareth Anscombe. Reserves: 16. Nathan Harris, 17. Jamie Mackintosh, 18. Josh Hohneck, 19. Liam Squire
20. Tanerau Latimer, 21. Tawera Kerr-Barlow, 22. Anton Lienert-Brown, 23. Mils Muliaina.