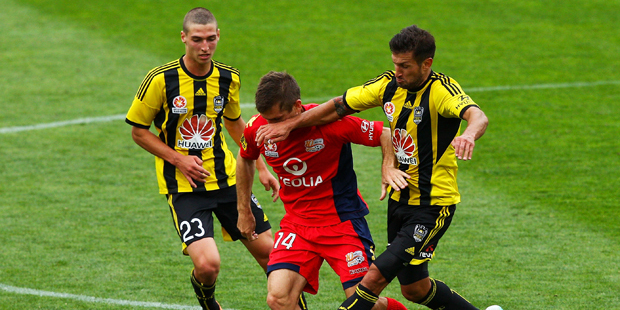 Wellington Phoenix general manager David Dome hopes to make a definitive announcement at their last home game of the season on April 12 on whether the A-League franchise will host an English Premier League side this year.
With the playoffs looking a bridge too far for the Phoenix, Dome said he wanted to deliver some good news to fans when they host the Melbourne Victory at the Cake Tin in two weeks.
Speculation has swirled for months around whether Wellington will be able to entice a Premier League side to these shores for a game and while a positive result seems likely, negotiations are fluid and the situation changes daily.
Dome said he was spending up to 10 hours a day on this task alone and wanted to finally provide some clarity on April 12.
"We want to tie it in to that day," Dome said. "We want to get people along to that game and say, 'This is what's happening, guys.'
"I'm dead keen to knock it off because, to be honest, I'm absolutely over all the speculation.
"We just want to be able to say, 'Look, this is what's happening, this is the date, let's get on with it."'
What seems clear is it is likely to be a mid-table Premier League outfit in the mould of West Ham United, while Newcastle and Everton are other sides that have been mentioned and two teams could even make the trip.
"It could be none, it could be one, there's a chance for two," Dome said.
An Australian team will also be in the mix and that is a must to help square the deal.
Despite the Phoenix sitting eighth on the A-League ladder this season and in need of good-quality players for next year, Dome said it was worth his time to be spending so much of his day negotiating to make this work.
"If we could pull it off it will catapult us into a completely new scene," he said.
"It would be a massive achievement for this country but things change very quickly.
"I'm absolutely committed to it and working bloody hard to get it across the line. But the thing is we are dealing with a number of stakeholders in all of this and we've got to try and align all of them."
- APNZ