Clutch game next week shaping as a must-win to make the World T20 semifinals.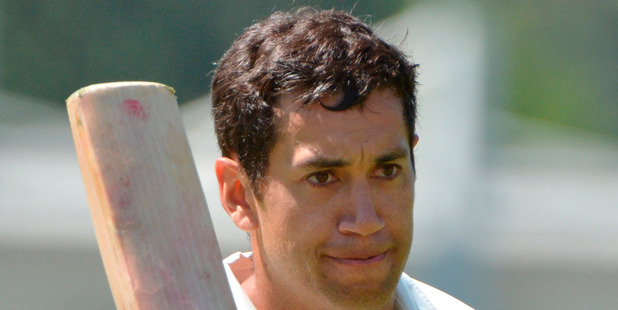 Put yourself in New Zealand's shoes at the World T20.
Next up they face the Netherlands, scorers of the lowest T20 total ever, 39, against Sri Lanka in Chittagong yesterday. Clearly New Zealand should win it in a canter, ahead of the clutch game against Sri Lanka early next Tuesday morning.
Even this far out, you can see the scenario unfolding: New Zealand must win to make the semifinals.
So, do New Zealand take the opportunity for a tinker against the Dutch or stick with what they clearly feel is their best XI, which has played the first two games, against England (a contentious weather-affected win) and South Africa (the one which got away)?
There are a couple of reasons why some change is worth seriously considering.
Firstly, four players have now sat out the first two group games - Anton Devcich, Jimmy Neesham, Ronnie Hira and Trent Boult.
Let's say a couple of players fall ill before the Sri Lankan game. It would be smart to have some match play in their replacements, even if it's against the Dutch and not a heavyweight opponent.
Secondly, it wouldn't hurt to give some of the encumbents a rattle after a disappointing inability to finish off a hugely winnable game yesterday against South Africa, coming up three runs shy of victory.
To come up short when needing 31 off 24 balls with seven wickets in hand is, in the modern game, seriously poor. Certainly Dale Steyn showed why he's the world's premier pace bowler. He was a real handful, undoing New Zealand in the 18th and 20th overs in taking four for 17.
Even so, with Ross Taylor flying and poised to win the game, all he needed was some sensible support.
Instead, Colin Munro, Corey Anderson, Luke Ronchi and Nathan McCullum departed for a combined 23 off 19 balls. Taylor had to be got on strike at every opportunity.
"At seven from six balls we should have really won that," opener Martin Guptill said. "Next game if we get to that situation we need to be a bit smarter in our decision making and get the guy whose on 60 odd get on strike."
New Zealand will want to belt the Netherlands to help run rate, which might yet be crucial.
At present they have a superior rate to South Africa and England. Sri Lanka against England early on Friday now looms as a key game. Had New Zealand seen off South Africa, they would have all but locked in a semifinal spot. Sri Lanka are among the favourites, and for good reason.