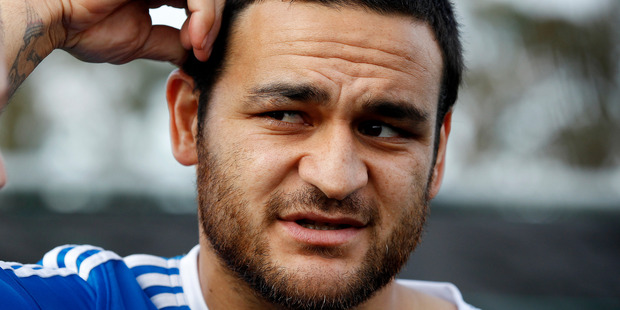 Piri Weepu sent a scare through his 106,000 Twitter followers with a post that suggested he was facing some possible bad news about his health.
The tweet read: "Big morning tomo! Bit nervous/scared bout tomo!! Hopefully it's good news about my scan. Unreal to think something major could be wrong!"
It turns out Weepu had an MRI scan as a precaution after a migraine on March 1, the morning after the Blues-Crusaders match at Eden Park. The Blues were about to leave for Sydney en route to South Africa.
Thanks for all the support guys.. Was humble from the support.. Glad it was great news from the doc!! Thanks all

— Piri Weepu (@piriweepu) March 25, 2014
He and Blues doctor Stephen Kara went through some checks at the time but flew out with the side.
"Piri had no history of any migraines before and was fine while we were overseas," Kara said. "It did not happen again but it was an unusual presentation at the time.
"Because of the unusual presentation we arranged for him to have an MRI when we returned home. I've had a quick look at the scan and it looks okay."
Migraine sufferers can struggle with slurred speech but Weepu did not show any of those symptoms. He had felt nauseous and a little light-headed at the time.
"We don't know what might have triggered it. It could be lots of things," Kara added. "It is not related to any head knock that we know of."
With rugby's concussion debate heating up, it seems prudent to err on the side of caution with head issues, even though Weepu's case is not concussion-related.
Weepu played 61 minutes without concern for the Blues on Saturday night at Eden Park against the Cheetahs and will again be needed to share the halfback duties with Bryn Hall against the Highlanders this weekend. The squad's third halfback, Jamison Gibson-Park, is still nursing a stress fracture in his foot. Campbell Burnes