Outstanding loosie challenges himself to regain rich vein of World Cup form.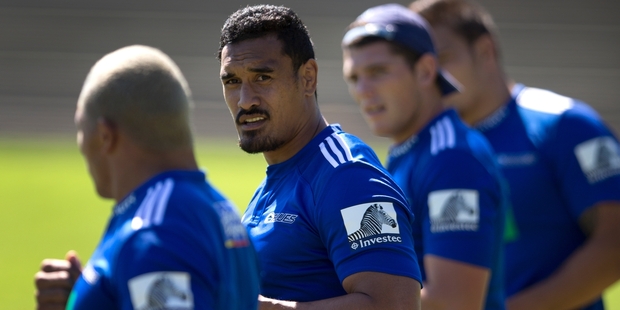 Jerome Kaino, on the brink of a return to the Blues, has challenged himself to reach the standards he set at the last World Cup when he was a major part of the All Blacks' success.
Part of that is to dominate the opposition with and without the ball - characteristics which the Blues have been missing in the past four games, three of which have been defeats. A lack of physical presence allowed the Highlanders, Crusaders, Bulls and Lions big advantages at the start of matches and it's something coach Sir John Kirwan has ordered his team to improve when they play the Cheetahs at Eden Park on Saturday.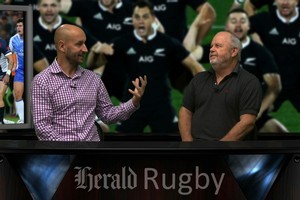 "That's the challenge," Kaino said yesterday. "Everyone's expecting me to be that player who left after the World Cup and I'm going to strive to put out as good a performance as I can."
On this occasion it will be from the reserves bench, Kaino and All Black midfielder Ma'a Nonu being eased into their returns for their former franchise. Kaino, back from two years at Toyota in Japan, believes he is in good shape after a fortnight of training while the Blues were in South Africa. Nonu is returning from ankle surgery in the off-season.
Kaino, who turns 31 in two weeks, is injury-free and excited about the opportunity to help the Blues kick-start their season after consecutive defeats.
He will specialise at blindside flanker and No8 and will put a lot of pressure on incumbents Steven Luatua and Peter Saili if he gets anywhere near his form of the past for the Blues and All Blacks.
He said finding his power game after the helter-skelter rugby in Japan would be one of his biggest tasks.
"It was pretty quick in Japan, the pace of the game and the style of rugby they play, but just physically the size of the guys you play, Super Rugby is superior. That's the biggest challenge for me but I'm looking forward to it.
"I'm excited, I've got my own challenges and goals that I want to achieve when I get on the field. Seeing JK and Graeme Henry's coaching styles, they're week by week guys so if you perform at the weekend you'll get another go. What I want to do is just put my hand up when I'm on the field and hopefully gain selection next week."
Asked what he wanted to see from Kaino, Kirwan said: "I hope he brings Jerome Kaino, that's all I've asked him to do. A hard edge, real good physicality and hard ball carrying. We want to get the Jerome Kaino who left New Zealand a couple of years ago back as quickly as possible. He has been fantastic while we've been away, he's worked really hard, so we're expecting him to deliver that from day one and I'm sure he will."
Kaino acknowledged the Blues were letting themselves down with their starts. "We've made games hard for ourselves by starting slowly. The boys have shown a lot of heart and determination to get back into games but just the way we've started games has put us on the back foot."
- APNZ