Faster start and fewer errors required to counter Lions' kicking game and territorial approach
The one constant for the Blues in their up-and-down season so far is their poor starts to games. Sir John Kirwan knows another error-ridden first quarter at Ellis Park tomorrow morning could be costly.
With Marnitz Boshoff getting the nod at No 10, the Lions have the ability to play a territory game and consistently pick up points without necessarily threatening the Blues' line. After leaving themselves too much work to do against the Highlanders, overhauling the Crusaders at Eden Park in their only victory, and chasing in vain against the Bulls in Pretoria last weekend, the Blues must hit what could be a rain-soaked pitch running.
"We need to get off to a faster start," Kirwan acknowledged.
"We played okay for the first 10 minutes [against the Bulls] but there are errors coming into our game that affected us."
In Dunedin, the Blues went behind 24-0 before responding after halftime. In their win over the Crusaders the Blues were down 17-3 before putting on 29 unanswered points and against the Bulls they found themselves behind 25-12 at halftime, eventually losing 38-22.
Kirwan spoke this week of the need for a mature approach at first-five, which was part of his reasoning behind replacing Simon Hickey with Chris Noakes.
Hickey, 20, has been a good performer for the Blues in their past two games and Kirwan's reference to maturity wasn't necessarily related to the youngster's tender years - more the need to play for territory.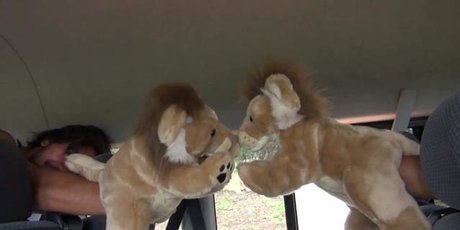 The Blues have plenty of firepower in their backline even allowing for the several changes. A back three consisting of Benji Marshall, Charles Piutau and Frank Halai is an exciting attacking prospect, but Noakes, whom Kirwan admitted had been hurting after being dropped following the Highlanders' defeat, must ensure his backline colleagues play with pragmatism too.
Those errors which the Blues have been guilty of are far more costly near their own line than they are in Lions' territory.
"The Lions play a similar type of game to the Bulls," Kirwan said.
"We have to match their enthusiasm, we have to be patient with the ball, cut down our errors and take our points when they're there. We can't let them get away to a good start."
With five points from their big victory over the Crusaders, the Blues need a win to stay in touch with the competition leaders; it would also be the perfect boost knowing their next two matches are at home against the Cheetahs and Highlanders.
"It's not desperation time but if you want to be around at the end of the tournament then you've got to keep in touch with the leaderboard," he said. "If we do that this week we're totally in touch with the leaderboard and we've played four games with a 50 per cent winning record heading home and Africa out of the way with what would be seen as a pretty difficult start to the season.
"So if we can come home from Africa with some points we'll be in pretty good shape."
Lions coach Johan Ackermann's selection of Boshoff ahead of Springboks No10 Elton Janties could be as much about the former's kicking out of the hand as his kicking for goal, where he has a 95 per cent success rate this season.
The inexperienced Marshall will be expecting plenty of high kicks from Boshoff.
But Ackermann had a warning for his men: "You have to kick very well, they will probably look to run before they kick back and that makes them dangerous.
"The secret is to keep the ball away from them and if we give them less possession then we will do well," he said.

Lions v Blues
Ellis Park, 2am tomorrow
- APNZ