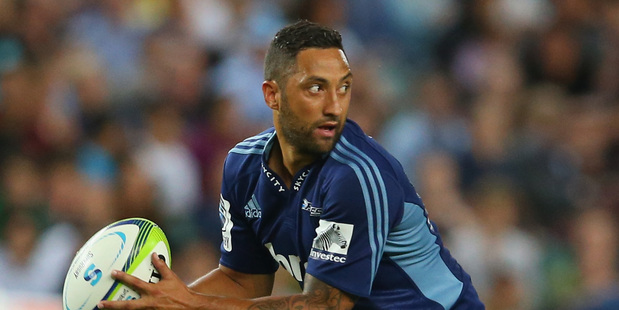 The dossier on the best use for Benji Marshall is expanding.
The Blues believe Marshall will develop more as a member of their squad than playing club rugby or for the development squad. Noises from John Kirwan were that Marshall would play on the two-match Super Rugby trip to Africa against the Bulls or Lions. Another taste from the bench seemed likely. So much for that theory.
Marshall will begin at fullback in Johannesburg, a decision that has pushed the Blues' most dangerous attacker, Charles Piutau, off to the wing. This is a gutsy call.
It dismissed any notions of the Blues holding Marshall to be part of an Eden Park marketing campaign when they play the Cheetahs and Highlanders at home.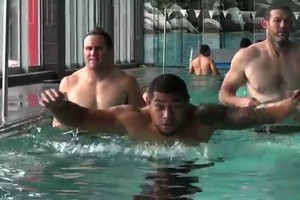 The selectors used him as a five eighth during trial matches and are now sending him out for his first Blues start in the No15 jersey.
This is a leap of faith, one that seems more suitable to the less-pressured levels at club, provincial or development rugby.
But the Blues decided Marshall's career as a professional sportsman would flourish more by going straight into high-grade rugby.
Now they are convinced he has shown enough on the training fields of Auckland and Jo'burg to be fullback in a Blues side which is battling for consistency.
Selection experiments in rugby form rich discussions. Daniel Carter, Cory Jane, Kieran Read and Ben Smith have all delivered gold standards when they swapped roles. They were players with rugby methods ingrained in them, while Marshall is a fledgling.
His selection means a shift for Piutau, a man whose confidence and panache offer success in any role in the back four.
At the moment the Blues don't have that luxury as they battle a graph of inconsistent standards.
For this match, Piutau has been moved to the wing rather than centre where his instincts and ability suggest he could be a national backup for Conrad Smith.
Piutau will drop back to communicate with Marshall and others in the backfield where Piutau rates first equal in the Super 15 statistics for beating tackles and fourth for ball carries and metres gained. Can Marshall make a similar impact and how will he balance kicking and running in his counter-attack? He has to be much more accurate if he runs and gets into contact.
The Lions will have a huge bead on Marshall as they adjust their tactics for Sunday's Ellis Park shootout. The weather has been wet and conditions and altitude encourage kick and chase tactics.
Marshall will need all his nerve to defuse those tactics and show he is better value than Piutau there for the Blues.