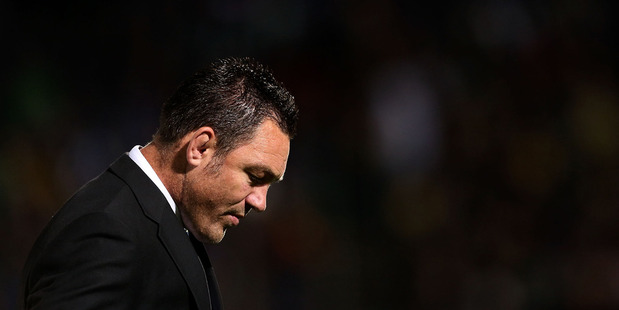 There is much for the rugby world, New Zealand's little bit of it anyway, to learn from other fields when it comes to retention of personnel. New Zealand's Super Rugby franchises tend to have misplaced faith in the end of season review process - as if somehow, full debriefs with players and wider management will throw a horrid season where a team sucked and finished well below expectation into a better hue.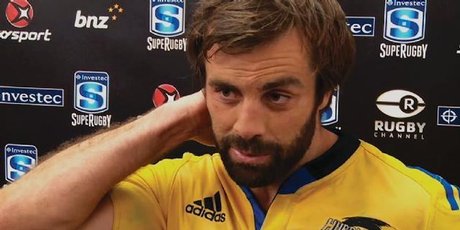 It's always like that - team is being spanked, playing vague and disjointed rugby with random selections and yet the board ask for patience: urging fans and other stakeholders to reserve judgement until the end of the campaign.
It's frankly nonsense - professional sport never works like that for the simple reason that paying stakeholders can't afford to be patient and turn a blind eye to the bleeding obvious.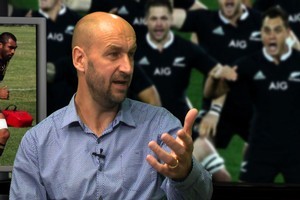 The Hurricanes are a pertinent case in point. Rational and skilled analysis of Mark Hammett's coaching tenure would conclude that he's not the right man for the job. On what basis could anyone argue differently?
Results are the biggest indicator of a coach's value and Hammett hasn't delivered them. The Hurricanes have won 21 of 51 games since 2011 and have finished, respectively, ninth, eighth and 11th.
Since Hammett came on board, the franchise has lost, among others, Ma'a Nonu, Piri Weepu, Andrew Hore, Hosea Gear and Aaron Cruden. Ben Franks is the only signing of note.
Some promising local talent has emerged. Beauden Barrett and Julian Savea are likely to have long All Black careers. But questions have to be raised about the speed of development of some other potential stars: TJ Perenara and Brad Shields treaded water last year and Victor Vito, once seen as the answer for the All Blacks on the blindside, has regressed. Andre Taylor was an almost All Black in 2012 and where is he now?
The most damning facet of the Hammett reign, however, has been the collapse of home gates. The sea of empty yellow seats at the Cake Tin has become a defining image - their average home gate last year below 11,000 and the lowest in the competition.
So, to surmise: under Hammett the Hurricanes have a win ratio of 40 per cent, haven't got close to making the playoffs, have seen a raft of All Blacks leave - two of whom are still vital to the national cause - have come up short in the transfer market, are doing a questionable job in developing young talent and are the worst supported team in the competition.
On what basis could the board be persuaded right now that they will be re-appointing Hammett for 2015? Let's not forget that the Hurricanes have lost their first three games - taking their streak to eight without victory.
Retaining Hammett is the emotional choice - and emotion should never be a factor. The pragmatic, right decision that would be in the best interests of the players, fans, stakeholders and franchise - would be to let him go sooner rather than later.
This is his fourth year...he's not going to miraculously turn things around.
This season is going to be carnage with him, carnage without him but at least with the latter, they can start the rebuilding now - give the fans a reason to turn up.
Any chief executive of a major corporation performed that poorly, would be gone.
Neither the board nor the shareholders would delay the inevitable - waiting for the half or full year results to confirm what they already knew.
But we all know the Hurricanes will keep waiting - most likely keep losing and inevitably see that home gate drop further.