Former skipper says All Blacks have what it takes for World Cup.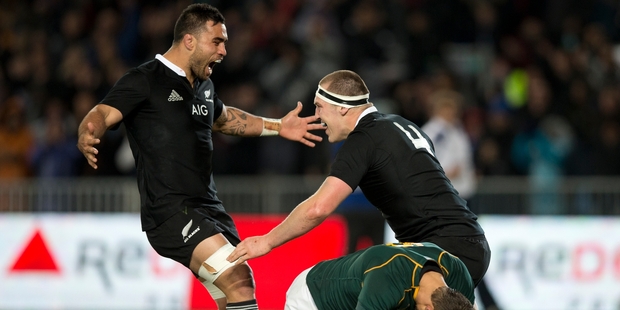 It is time for the All Blacks to convert their reputation into World Cup glory away from home, says former skipper Sean Fitzpatrick. They had the best coach and some of the best players in the world so they had every chance to claim their first offshore title.
"I think they are in good shape," he said.
World Cups were the ultimate judgment for teams and the most important stage for players to measure their ability against the best.
"Having won two at home, it's now time to win on the road, so yes I think they have [got what it takes]," he added.
The All Blacks and Springboks were the two best sides in the world and if the draw panned out according to rankings, the All Blacks would meet their old foes in a semifinal next year.
"At the moment they are a good challenge but as we have seen from other campaigns, the French tend to get in the way occasionally."
The All Blacks had about four or five world-class players when they squeaked past France 8-7 to win the last World Cup.
"Now we probably have 10 world-class players," Fitzpatrick said.
That group went through 2014 undefeated and have been nominated for the Laureus Team of the Year award to be announced on March 26 in Kuala Lumpur.
It's their fifth time being nominated and Fitzpatrick, who is a member of the voting academy, hopes they will come out ahead of Bayern Munich, the Brazil soccer team, Miami Heat and the Bryan tennis twins, although he is not confident.
Fitzpatrick did not think the All Blacks had peaked too early for next year's World Cup, however he imagined there would be concern about the form of some test players early in the Super 15.
The World Cup was the ultimate test for any player and the summit of their careers.
"And I'd probably say as a New Zealander, as an All Black, the World Cup would be No 1 and playing against the Lions would be No 2.
Winning the first World Cup in 1987 remained a highlight for him although he thought the historic series win in South Africa in 1996 trumped that. South Africa was also the scene of his low point the year before when the All Blacks lost an extra-time final to the Springboks.
IRB plans to develop a greater global reach for rugby were heading in the right direction.
The game was going to grow through sevens and getting the game into the 2016 Olympics in Rio de Janiero was huge.