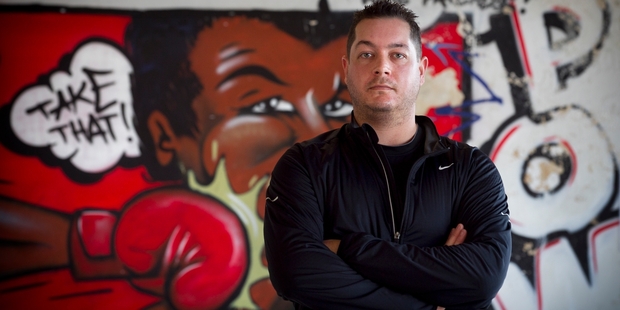 There's new-found cordiality between Jesse Ryder, Doug Bracewell and New Zealand Cricket but both players remain long odds to appear at the World Cup next February and March.
The former internationals have established peace without severing their national (Bracewell) or provincial (Ryder) contracts after breaking team protocol by being out drinking early on Waitangi Day, the first day of the opening test against India.
Over the past fortnight the pair have met New Zealand coach Mike Hesson, manager Mike Sandle, players' association boss Heath Mills and their respective provincial chief executives Hugh Henderson (Central Districts) and Ross Dykes (Otago).
With a powerful national team culture under construction, the baggage of Bracewell and Ryder might be surplus to selection requirements.
A miracle reprieve for the West Indies or England 'A' tours mid-year is unlikely because that would risk their punishment appearing too wet-bus-ticket in nature.
Compounding their problem is the fact little other cricket will be played before next season, so those who get picked will have a head start ahead of the World Cup summer against the likes of South Africa, Pakistan and Sri Lanka.
They would need sublime form at Plunket Shield and HRV Cup level and a proven change in behaviour to make World Cup reckoning.
The Ford Trophy domestic one-day competition starts today with Ryder playing but Bracewell out with his broken foot.
Attention turns to who will replace them at national level, especially given Ryder is the incumbent short format opener. In his 30th year and with eight international scores between 17 and 23, Ryder's value could also be on the wane.
Options appear plentiful for the selection panel of Hesson and former international Bruce Edgar.
With right-hander Martin Guptill set, Kane Williamson, Anton Devcich and - if injury strikes - captain Brendon McCullum could open at the World T20 this month in Bangladesh. All have a proven capacity to hit over the infield.
A number of left-handers look logical partners for Guptill in 50-over cricket where Williamson returns to No3, McCullum bats at No5 and Devcich remains on the periphery.
The conventional thinking is to opt for Tom Latham or Hamish Rutherford. The radical thinking is to convert Corey Anderson or Jimmy Neesham to open in a Ryder pinch-hitter role, freeing up a spot further down the order.
The depth in bowling means Bracewell faces a bigger threat than Ryder. Matt Henry's four for 38 on ODI debut coupled with the return of Hamish Bennett, the desire to persevere with Adam Milne and the proven capability of Mitchell McClenaghan, Kyle Mills, Tim Southee and Trent Boult means opportunities will be scarce.