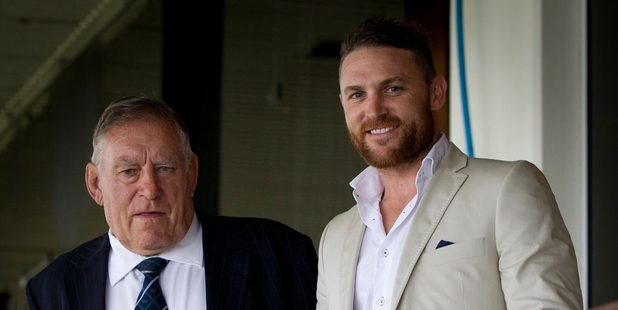 Some of the country's best-known sports stars and business people have a stake in horse racing.
Black Cap Brendon McCullum, All Black Dan Carter, Olympic gold medal rowers Hamish Bond and Eric Murray, rugby legend Sir Colin Meads and businessman Eric Watson are just some of the household names who own or have shares in racehorses.
McCullum has shares in more than 20 horses and says he gets more nervous before their races than when faced with breaking records on the cricket pitch.
He enjoyed a win at the Karaka Million last year with Ruud Awakening, also part-owned by Sir Colin, and another of his part-owned horses, Prince Mambo, will race in a group one event next week.
"I definitely get nervous about the races, more so than cricket. With cricket I've got control over what can happen."
McCullum has always had a keen interest in the sport and entered the game about six years ago. He plans to delve into breeding in coming years.
Carter won shares in Chandelier after outshooting his teammates in a claybird competition at Waikato Stud in 2009.
"I like having a day out and I'm looking forward to that day where we win a big one and the party afterwards."