Pivotal player gives Breakers teammates a rev-up ahead of must-win Townsville game.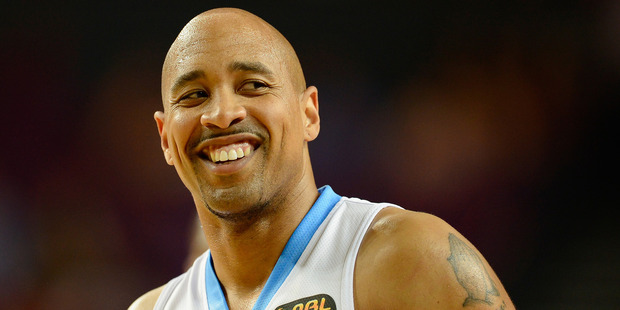 The addition of CJ Bruton was a catalyst for the Breakers' successful streak so it's almost appropriate his departure will coincide with the conclusion of that glittering run.
Bruton, barring a miracle, has five games left in his career at the Kiwi club. The 38-year-old is undecided on his playing future but it won't lie in New Zealand.
The serial winner desperately wants to add at least another couple of playoff games before he heads home across the Tasman. That much was evident at the defending champions' final full practice before they host Townsville tonight, with the veteran giving his teammates a typical spray at the session's end.
"I don't think [practice] was intense as it needed to be and we didn't get the job done," he said. "We've had quite a few days like that, not only in practice but in the games. You can only say so much and it comes on each individual.
"We're a team but, as individuals, there are certain things that you have to bring to make this team stronger. If you bring it, it makes it that much easier, and that's why we have those [championship] banners up there."
With another banner unlikely to be raised, Bruton's sixth season with the Breakers has perhaps been the most dispiriting, as ageing legs and a lack of form have combined to restrict him to a reduced role in a struggling side.
He did show a glimpse of his former self last Sunday, draining a pair of late three-pointers in an attempt to edge Adelaide for a win that would have left the Breakers better placed in the finals race.
Instead, the game was lost, along with most of the team's remaining hope of making the playoffs and defending the Australian NBL title that has been locked away on the North Shore since 2011.
That was Bruton's third year at the club and the culmination of an unambiguous goal of bringing the Breakers a maiden championship. Two more followed - his fifth and sixth rings - but it's looking improbable that a seventh will be added to his personal collection.
The Breakers need to win their final five games to have a shot at the playoffs. It sounds fanciful for a side whose longest winning streak this seasonis two, but four are at home and the team have retained faith.
"We all believe - but it's one thing to believe and another to go out and do it," Bruton said. "I've always wanted to win another title. I know my time in New Zealand is coming to an end and it lays where it lays. I don't see the future of that, all I know is tomorrow night we have to beat Townsville."
Though he hasn't played as much as he would have liked this season, with Corey Webster's development demanding more court time, Bruton was philosophical about his limited involvement.
"Personally [my season] hasn't been great - you can check my role from the year I got here to now. Everything's changed, I understand that. But it's not over with yet. The reason why I'm here and the reason why I've stayed is because I want [a title] again."
- APNZ