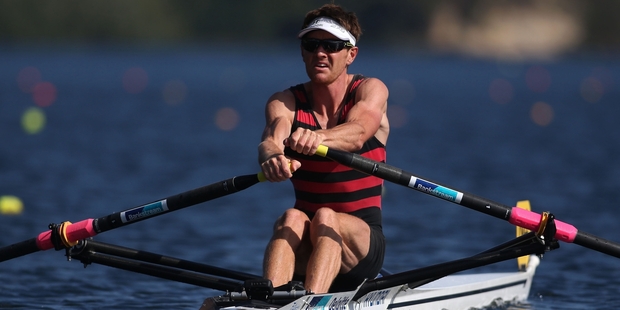 Rowing New Zealand faces an internal conflict over boat suppliers with men's lightweight four crew member Peter Taylor.
Taylor's crew in 2013, which included James Lassche, Curtis Rapley and James Hunter, won each of the three World Cups but missed gold by 1.6s to Denmark at the world championships. It was the first time a New Zealand lightweight four had medalled at the major international regatta of the year.
The quartet rowed an Italian-made Filippi boat, the official supplier to the New Zealand team. This year, Taylor wants the chance to test a boat made by rival German manufacturer Empacher, a brand raced by the likes of undefeated men's pair Hamish Bond and Eric Murray who RNZ listed as an exemption when the organisation signed its current deal.
"I'm first to say the engine of the crew is the most important thing," Taylor says. "But when we are looking at inches or split-seconds differentiating whether you win or not, you want the fastest equipment.
"Having been to two Olympics [Taylor earned bronze with Storm Uru in the double sculls at London], I get a hell of a lot of confidence in the starting blocks knowing I'm racing the right gear.
"I'm not saying the current boat is slower but there are questions I need answered, otherwise there is doubt which I struggle to deal with. I'd just like to test an Empacher."
Rowing New Zealand chief executive Simon Peterson says the deal with Filippi solves a series of logistical problems and is cost beneficial given the extensive period (normally up to three months) which New Zealand athletes require the use of boats overseas. He says RNZ want to use their Filippi products where possible but there is a clause in the deal enabling athletes to use alternative boats if a case demands it.
"Filippi look after our elite, under-23 and junior athletes in Europe," Peterson says. "That's a huge undertaking in terms of boat transportation, maintenance and delivery to regattas. In preparing for regattas, the dollar value is significant.
"They get great mileage out of the success we've had, and they acknowledge us through their support which is significant beyond one athlete.
"In this instance, we had an athlete go without the approval of a coach, high performance manager or anyone at RNZ to order a boat. We were disappointed the athlete hadn't approached the coach, management or myself to ask if that was an option."
Peterson says when Filippi signed with them there were some pre-existing arrangements, like Bond and Murray's preference for Empacher.
"Those are cases where the athletes had a conversation with their coach. That's crucial in this instance because there were three other crewmates who weren't aware of what was ordered and had no say.
"What's under question is the process. You go to your coach and, in this case, your crew members out of respect to make a case. Clearly we have some Empachers in the rowing shed. That says other points of view are listened to."
Taylor says he only wants the best for the crew. "We spend so much time on this one goal [Olympic gold] and have one chance at it. That's years and years and hours and hours of training and hard work. Filippi have been great enabling us to train in world class boats. I'm just asking: Is there an opportunity to improve in something faster?"