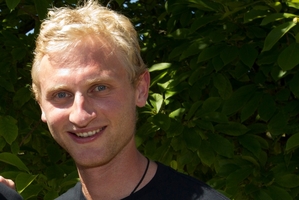 Hamish Bond has triumphed over Mahe Drysdale in the single sculls at the national rowing championships with Eric Murray third.
The three Olympic champions stormed down the course with Bond taking the title by 1.07s from Drysdale and Murray 2.95s further back.
It is Bond's 19th national title.
Bond, who partners Murray in the men's pair at international level, is racing the single as part of his summer training regime. It's his fourth straight win in the class over Drysdale after success at the Christmas regatta, the Cambridge Town Cup and North Island championships.
"This was the hardest one," Bond said. "I was like hang on, hang on, hang on... then sprinted with 150m to go.
"I feel like I'm in the best shape I've been in. That's what it took to win. I haven't had much success in the single until this year. Hopefully now I've learnt how to win in it."
He ruled out competing in the singles sculls at international level, for now.
"I'll hang up the sculls for a wee while and get back on the [sweep] oar. I might still do a bit in training, that's all. It's just a hobby, but a good one."
"It's been a bit frustrating getting silver all summer," Drysdale said. "But the tight racing is good for me. Now I've got to kick on to the world championship campaign from June to August. I'm pleased I don't have to race him overseas.
"I was out of it at the 1000m but fought my way back. With 250m to go I still thought I had a chance but he had enough to hold on."
"It's a privileged position in New Zealand. We've got so many good scullers. What other country in the world would you have three Olympic gold medallists battling it out for the first three places in the national championships?
"If Bondy wanted a crack in the single it'd come down to a trial, but I'd still back myself."