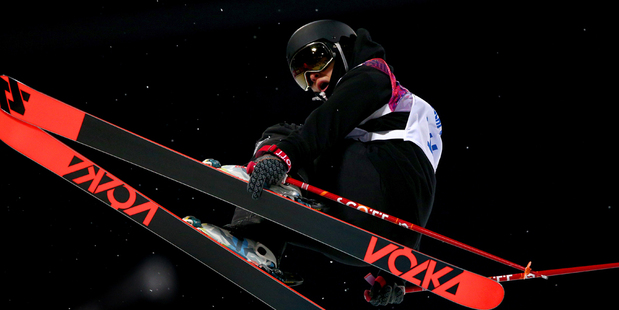 New Zealand's Janina Kuzma briefly led the women's freestyle halfpipe final this morning before finishing in an impressive fifth placing at the Sochi Games.
Following an opening run of 77.00, Kuzma sat in gold medal position after eight of the 11 riders had completed their opening runs. She was eventually pushed back to fourth place at the end of the first run.
The 28-year-old couldn't improve her score on her second run with a 74.80, as she lost another spot to finish in fifth.
Much like her male counterpart Jossi Wells, who finished fourth on Wednesday, Kuzma just fell short of capturing New Zealand's second ever Winter Olympic medal being edged out of the medals by 6.30 points.
Kuzma is the fifth New Zealand athlete at the Sochi Games to finish in the top 10 of their event.
Maddie Bowman of the United States won the event to become the first ever ski halfpipe champion at the Winter Olympics. Marie Martinod of France took silver while Japan's Ayana Onozuka finished with the bronze.