Last season's prolific goal-scorer for the Phoenix is taking time adjusting to new coaching requirements.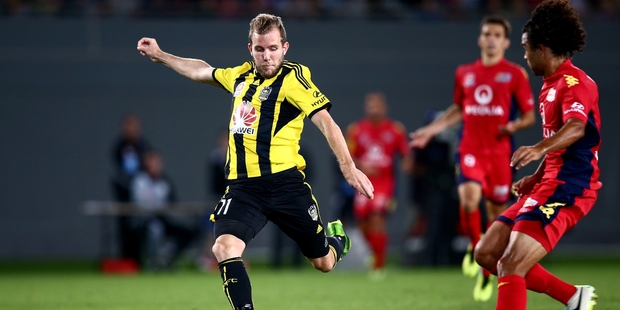 Form can be a fickle thing and you don't need to look any further than Jeremy Brockie for an example.
Last season the Wellington Phoenix striker was scoring goals from all corners and despite the side going on to eventually claim the A-League's wooden spoon, Brockie's 16 goals in 24 games were one of the shining lights in a dour campaign.
But while the arrival of new coach Ernie Merrick has made nearly every player in the club produce some of their best football, Brockie's opportunities have dried up and he has scored only three goals in 17 appearances this season.
He went through a lengthy mid-season scoring drought and lost his starting job to Tyler Boyd, although Brockie did start in last Sunday's 5-0 loss to the Melbourne Heart.
The All Whites striker may move back to the bench for Wellington's game against the Central Coast Mariners across the Tasman tonight.
But you don't go from being the A-League's second-top goal-scorer one season to being a bad player the next and the main difference behind Brockie's lack of goals this year has been the change in playing style for Wellington.
Merrick demands his strikers turn and show for the ball and link closely with the midfield in a relentless pursuit of goals, while Brockie prefers to play the last defender and uses his pace to poach opportunities.
The change of attitude has undoubtedly worked for Wellington as they've found the net 26 times this summer - the third-equal-best tally in the A-League - it just hasn't suited what Brockie brings to the table.
"The last couple of seasons, my favourite position has been that central role and Ernie's come in with his ideas and he doesn't really play with that central striker and it's taken myself time to adjust to the way he wants to play," Brockie said.
"I'll keep working hard and hopefully I do enough to help the team get into that top six at the end of the season."
Merrick said in December he wanted to see Brockie show for the ball and get himself involved in the game to build his confidence, similar to how Stein Huysegems plays.
Huysegems has been reborn under Merrick this year and is the joint-leader in the golden boot standings, but Brockie said it was tough to reinvent yourself overnight.
"It takes time to work on something like that," he said. "But luckily we have people like [assistant coach Chris Greenacre] at the club who is always willing to stay around if you want to do an extra couple of sessions or work on something."
The game
Central Coast Mariners v Wellington Phoenix
Gosford, tonight, 9.30