Cricket selectors' tough Caribbean tour choice between players is a nice problem to have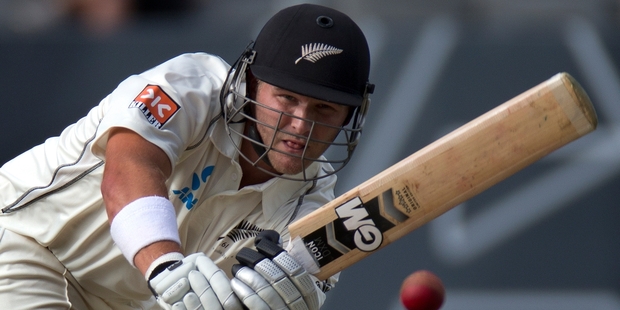 The New Zealand cricket selectors are facing some hard decisions as they look ahead to the next test assignment against the West Indies in the Caribbean in May.
Mike Hesson and Bruce Edgar will need to examine several areas carefully.
The major conundrum concerns the allrounder role, where Jimmy Neesham did a terrific job in the Basin Reserve test, hitting 137 not out on debut, the highest score by a No8 batsman.
Is there room for both Neesham and Corey Anderson? Both are clean-hitting left-handers and both bowl lively fast-medium, although neither is good enough yet to be a third seamer.
Anderson has been seen as the better batsman; Neesham the superior bowler.
Hesson made it clear before the final Indian test that legspinner Ish Sodhi would return in the Caribbean, where conditions will be more favourable than at the Basin Reserve and more balance is required.
Tim Southee, Trent Boult and Neil Wagner - especially with his old ball ability and fierce determination - are settled.
The numbers don't add up. Something has to give.
"To play with the freedom and skill he did was exceptional," coach Hesson said of Neesham's century.
Hesson acknowledged the curly nature of the situation, even raising the prospect of playing two spinners in the West Indies, depending on the pitches.
"There's competition and that's always something you try and generate. You try and balance that with giving people confidence in selection but to have true competition in many places is only good for the side.
"It's hard, but it's a nice problem to have."
At the top of the order, neither Hamish Rutherford nor Peter Fulton were convincing. Both will want to score runs in the final round of Plunket Shield play starting on Sunday, Rutherford for Otago against Northern Districts, Fulton for Canterbury against Central Districts.
Hesson has made clear, more than once, that both bring qualities to the team beyond simply scoring runs. That's fine, up to a point. Fulton, in particular, is vulnerable, having made just 123 runs at 13 over the five tests. Rutherford had two useful scores but was more cold than hot. Edgar, as a former test opener, will be aware of the difficulties of the job. Hesson indicated they need to be convinced others can come in and do better, pointing to the quality of domestic bowling attacks vs international opponents.
"We know it's the toughest job in the business and that's why there's a high turnover. We won't be rushing to any decisions. We need to know if we're making changes will it make the team stronger."
Senior batsman Ross Taylor will return at No4, with Tom Latham making way. But Latham has made 687 runs at 68.7 going in first for Canterbury this season. First, though, there'll be time to savour the series wins over the West Indies and India.