Nines delivers a cracking sun-soaked spectacle for fans, players and clubs
It was billed as The Greatest Weekend and the Auckland Nines came close to delivering on that promise.
Both the format and the event - won by the North Queensland Cowboys 16-7 over the Brisbane Broncos - succeeded on a sun-soaked weekend, with the future of the tournament appearing as bright as Sam Tomkins' radiant orange boots.
The Auckland Nines has a three-year contract with an option for a further two years and, after the inaugural event received a pass mark from spectators, players and the NRL, it could continue beyond 2018.Eden Park was close to capacity on both days, with nearly 90,000 fans turning out over the weekend, and the atmosphere during Warriors matches was fantastic.
The weather helped and so did the decision to play during the day, with the final games ending before 8pm. The stadium was full early in the afternoon and the tournament avoided the pre-loading problem that plagues the Wellington Sevens, which sees swathes of empty seats until the sun sets.
The fans were also more engaged with the action on the field, aided by spectators' familiarity with the teams and players. "It's an awesome concept, I can't give it a big enough wrap," said Brad Fittler, who came out of retirement to play for the Roosters. "There is no way this will be just a one-year thing.
"Over time, when teams train a bit harder, they will perfect it a bit more, but the same things that win you NRL games win you these matches."
That was another tick for nines - the fact defence played an equally important role as an explosive attack.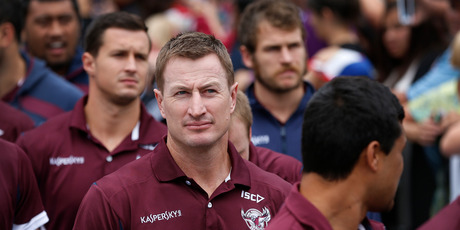 Shaun Johnson provided many of the highlights and the tournament MVP said he would continue to grace the shortened format.
Johnson's enthusiasm was matched by NRL chief executive Dave Smith who will have noted the opportunity for further growth, with the possibility of Super League teams being invited, or even union players making a temporary switch.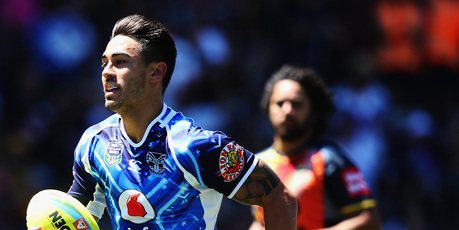 One drawback was the casualty list. Cowboys fullback Lachlan Coote sustained an ACL tear and Manly winger David Williams will today have scans on his knee.