Joseph's men need to play smarter and be more accurate.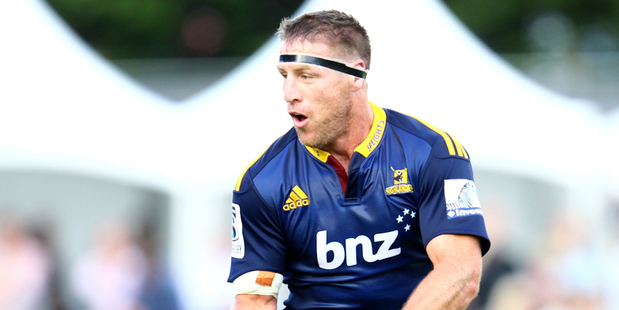 Redemption is the primary goal for the Highlanders in 2014. Not redemption in the sense that they need to make the playoffs as they were so heavily predicted to do last year: they need to deliver smarter, more accurate, more passionate performances and earn redemption by playing closer to their potential.
The Highlanders won't win the title this year. They won't even get close. The playoffs are beyond them. Finishing in the top half of the table is probably beyond them as well.
They have neither the frontline talent nor the requisite depth. There are too many players in their squad who in all honesty, are fractionally out of their depth in Super Rugby.
They look weak in the front-row, are lacking ball-carrying bite in the pack; don't have a proven general at No10 and lack experience in their midfield.
It all sounds a bit lacking in hope - as if another disastrous season awaits.
Possibly not disastrous. There is enough quality in the right places to stitch a decent football team together.
Aaron Smith, if he can be persuaded to not take on too much responsibility, can control the tempo and direction from halfback. Ben Smith can strike from anywhere. Nasi Manu is an underrated No8 and Shaun Treeby keeps things simple at second-five.
If Liam Coltman can come of age at hooker, Brad Thorn defy his age at lock and John Hardie justify why the Scots think he's a test prospect at openside then there is yet more reason to see the Highlanders as being, potentially, competitive.
How competitive depends mostly on their tactical approach.
Their match statistics from last year make compelling reading as even those with a rudimentary grasp of how the game works could see from the numbers that the Highlanders ran and passed, ran and passed and never actually went anywhere.
They played side to side all game every game. They made the basic mistake of failing to play their rugby in the right places.
They barely kicked the ball; never took the easy yards and it became a familiarly painful pattern to see them go through 20 phases, advance 30 metres, then turn over the ball and not have the legs or lungs to defend.
If they are similarly lateral in 2014 it will be curtains for them.
If they can punch holes in the midfield and earn the right to go wide then they can stick with the best teams for 60 minutes.
But above all else, they have to learn that if in doubt, hoof the ball downfield and work up a decent chase to at least gain territory.
It's hard to see the Highlanders being as bad as they were last year.
It is just as hard, though, to see them beating any of the New Zealand sides either home or away. They will put up a decent fight in those derbies, but their best chance of victory lies against the Australian and and South African sides.
Stats from 2013
2.5 average tries per game
8.3 Lineouts won per game#
21 Average missed tackles per game*
23.4 Average number of points per game
25 Average number of defenders beaten*
126.6 Average carries per game*
158.8 Average passes per game
497.3 Average metres made per game*
# lowest in the competition
* highest in the competition
Source: Opta
Highlanders
Coach: Jamie Joseph
Captains: Nasi Manu/ Ben Smith
Home ground: Forsyth Barr Stadium, Dunedin
Capacity: 29,000
Finished Last Year: 14th [5th in NZ Conference]
Won: 3
Lost: 13
Players In: Matias Dias, Gareth Evans, Shane Christie, Tom Franklin, Kane Hames, Kurt Baker, Malakai Fekitoa, Patrick Osborne, Willie Ripia, Winston Stanley, Frae Wilson.
Players Out: Tim Boys, Andrew Hore, Jamie Mackintosh, Jake Paringatai, Tony Woodcock, Tamati Ellison, Hosea Gear, Ma'a Nonu, Declan O'Donnell, Kade Poki, Buxton Popoalii.
Ones to watch
New Man
Malakai Fekitoa is not new to Super rugby as such - he was in the Blues squad last year but didn't feature. He's a powerful midfielder with fast feet and good instincts. He'll get caught out of position on defence and make a few slips with his distribution and decision-making, but he'll also bust holes and provide some powerful running to get the Highlanders over the gainline.
Star Man
The two Smiths - Ben and Aaron - are the class acts at the Highlanders, but it's Aaron who can do most to dictate the team's fortunes in 2014. Last year, he tied himself in mental knots taking on too many roles. If he keep things simple in his head, his skills and decision-making will lift those around him.