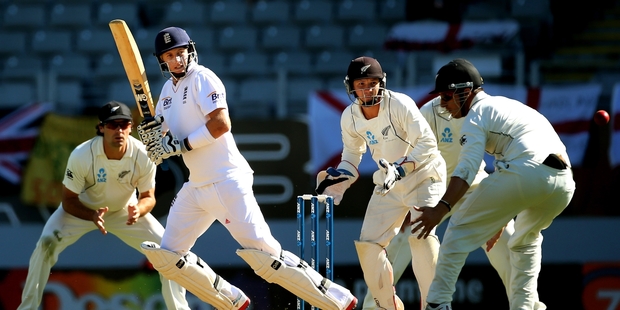 New Zealand Cricket and the New Zealand Cricket Players' Association look set to clash over the global power shift which has seen greater control and revenue handed to India, Australia and England.
The latest political machinations within the International Cricket Council have generated opposition from the player advocacy group because of what they see as a mix of "collusion and backroom deals". Those are the words of NZCPA boss Heath Mills, who is expected to sit down with NZC chief executive David White and board member Martin Snedden by the end of the month to discuss a way forward.
Last weekend, the ICC board approved wide-ranging structural and governance reforms, including a five-member executive committee with seats reserved for India, England and Australia - the sport's most influential boards, who effectively hold veto. The "Big Three" will control the distribution of a test cricket fund to members, while the future tours programme (designed to give all teams a chance to tour other countries) is scrapped in favour of bilateral agreements. Snedden, New Zealand's representative at the meeting, was satisfied.
"This creates a stable playing platform through until 2023-24," he said last week. "The existing playing programme will continue as it is through until 2020 and we have strong commitments from Australia, England and India to lock in at least two home and away series [during 2015-23]."
If the format of the previous FTP is maintained, New Zealand is next due to tour a Big Three country when they meet England midway through next year followed by Australia in the 2015-16 summer.
Bilateral agreements are due to be negotiated and signed in Dubai later this month. Countries such as New Zealand will have to cement guarantees from other boards - and compensation plans if they don't, for whatever reason, comply.
The current tour is an example of how plans can change; India negotiated the removal of one scheduled test and T20I.
Robust discussion between NZC and the NZCPA dates back to the creation of the NZCPA in 2002. Mills said they want a better understanding of NZC's perspective to gauge future playing arrangements.
"We have a number of questions surrounding the thoroughness of the process at the ICC meeting, given you're talking about a major restructure. We appear to have seen collusion and backroom deals of which we have little detail. Can we expect all ICC deals to be made in this non-transparent way with three board members exercising power and other countries given no option but to follow?
"We're also not sure about the methodology of ICC revenue [where India, Australia and England get a greater slice from ICC events]. Is the process fair and equitable? New Zealand gets a smaller relative return from the redistribution.
"There are also the new bilateral touring arrangements. As a stakeholder, we don't know the nature of those either. We hear it's going to be fine but what are the details? Will we have workload issues?"
Pragmatism played its part in Snedden's approach: "Having India on the outside resulted in endless disputes. We've moved a considerable distance and are in a good position to sell commercial rights to ICC events [by April].
"India has a lot of control under the new arrangement but it's not a lot more than right now. They already have significant influence; that's just the way it is. Stable future tours by India are our most valuable revenue source."