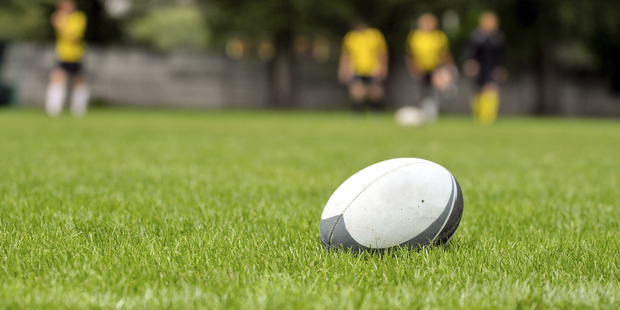 Rugby fans, are you dark that the All Blacks missed the big gong at the Halberg Awards, that league has invaded Eden Park and the Super 15 kicks off early tomorrow in the backblocks of Bloemfontein?
Are you aggrieved that reports about the last set of Super rugby trial games were swamped by the coverage of test cricket, basketball, golf, the winter Olympics and expectation about the nines?
If you feel that way, you are ready for the resumption of the Super series.
The players must be sick of being flogged by their fitness trainers and coaching staff and having only opposed training sessions and a few trial games as a substitute for the game they love.
Those who were not on All Black or Maori duty have not played a game in anger for about five months.
Fans who cannot live without their rugby fix can tune in to contests north of the equator. That can be a mixed blessing, as shown by the dross served up by Scotland and England on the parasite-infested Murrayfield.
But there was a decent old stoush in Dublin when the Irish soaked up the Welsh bluster then delivered their telling blows in a boisterous victory for spirit and clear-thinking.
The result, and the manner of it, was being painted as a leg-up for Ireland's new Kiwi coach, Joe Schmidt, in the race to coach the Lions in their visit to New Zealand in 2017.
But that was last week. The fallout will be intriguing if things turn turtle next weekend when Wales host France and Ireland travel to Twickenham to play England.
Schmidt's initial work with Ireland has been compelling. His side pushed the All Blacks to the brink last year before Jonathan Sexton fluffed a handy late penalty which allowed the visitors to engineer an extraordinary final match saver.
Now Ireland have smothered Scotland and leg-roped Wales in a gripping response to start the Six Nations. It is just a start and Schmidt, who had three seasons as an assistant with the Blues, will be drumming that into his squad.
But Schmidt is riding a resurgent wave while the Blues are looking for impetus. For too long the Blues, like the Waratahs, have been spoken of in glowing terms pre-season and then failed to match those predictions.
Perhaps they can get their act together and reverse that trend this year. Those needled by that uncertainty only have a week to wait for the action to begin in New Zealand.